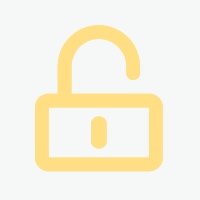 Oktober 2022
März 2023
D-Großraum München
auf Anfrage
Remote
29.09.2022
3156
Projekt Insights
seit wann aktiv?
Projektansichten
Bewerbungen
Projektbeschreibung
For an international customer we are currently looking for a System/Software Architect – Adaptive AUTOSAR (f/m/d).

Your task will be:
• Definition of software architectures for complex embedded systems in the field of automotive systems
• Design and development of software optimized to embedded automotive hardware with focus on system functions for adaptive AUTOSAR
• Creation of software detailed design specification and component documentation
• Analysis, adaptation, and optimization of existing software solutions
• Test and integration of the software components using CI &CD toolchains
• Contribute to ticket breakdown and effort estimations in an agile environment
• Requirements management of customer project requirements for Advanced Driver Assistance Systems (ADAS) and Autonomous Driving (AD) systems
• System design of multiprocessor architectures for embedded systems
• Deployment of system architecture into hardware and software components incl. functional safety and cybersecurity dependencies
• Technical leadership for architecture, design, and verification
• Configuration and change management incl. baselining of the system model


Following Know-how is required:
• Bachelor/Master's degree in software engineering or related discipline
• 5+ years of software engineering experience in an automotive C/C++ environment
• Detailed experience adaptive AUTOSAR for configuration, deployment, SWC and CDD implementation, Diagnostics, and FBL
• Good Knowledge of middleware and operating systems (AUTOSAR OS, QNX or Linux) used for automotive ECUs
• Knowledge of Automotive Ethernet and Service Oriented Architecture with SomeIP/SD
• Candidates should be able to demonstrate strong analysis, design and problem-solving skills, along with object-oriented programming experience
• Experience with Safety (ASIL according to ISO26262) relevant software development is a plus
• Candidates should have an organized and structured way of working to plan complex tasks and deliver according to schedule
• Very strong communication, presentation and social skills
• Strong team player with good spoken and written communication skills in English and German
Kontaktdaten
Als registriertes Mitglied von freelance.de können Sie sich direkt auf dieses Projekt bewerben.
Kategorien und Skills
Technik, Ingenieurwesen: