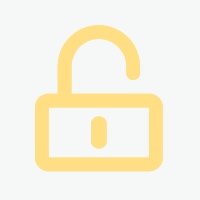 Februar 2023
Dezember 2023
Shanghai - Volksrepublik China
auf Anfrage
03.01.2023
Projektbeschreibung
Greetings Everyone!

We are looking for #SAP FICO/Treasury Expert

Language: #Chinese/ #Mandarin Speaking SAP consultants

Job Description:
ü Minimum 2 end to end FICO implementation experience.
ü Minimum 5 years of experience in supporting FICO and Treasury modules and interface.
ü Taking lead of the FICO team in providing support for SAP FICO and Treasury Module, troubleshoot and resolve issues & requests within targeted SLA.
ü Act as point of contact to analyze and fix application and system issues, ensuring SAP services are available and reliable to meet business expectation.
ü Manages incidents reported by user and follow-up promptly.
ü Working closely with different teams (eg: Basis, Abap, MM, SD) to ensure issues and requests are addressed timely.
ü Assist business users in gathering requirement and preparation of Change Request application.
ü Prepare functional specification and carry out necessary review with business and AMS team.
ü Carry out Unit Test, System Integration Test, and its related documentation.
ü Support user in carrying out User Acceptance Test.
ü Participate in deployment to production and post deployment support.
ü Update system documentation and training documents/user manual.
ü Provide training to users.
ü Periodically review AMS team's performance and identify improvement areas.
ü Team member coaching and performance improvement planning.
ü SAP proficiency in FI/CO core modules is a must (GL, AP, AR, Asset Management, Profit Center & Cost Center Accounting, Product Costing, etc).
ü Strong in business processes & technical skills (SAP FI/CO configuration).
ü Strong knowledge on integration between logistics modules with FI/CO.
ü Good analytical and problem-solving skills.
ü Year end closing: prepare test systems regarding number ranges.
ü Daily support: IDOC Interfaces (FI documents, CM Positions, Market data)
ü Market data interface (conversion program)
ü Netting postings (F111)
ü Incoming Logistic invoice verification (IC-EDI SAP internal, GXS-EDI interface, MM matching purchase order, etc)
ü Period end closing tasks (FI-AA depreciation, Impairment process, FX revaluation, FI/CO validation + substitution logic)
ü FI-AA (AuC, ledger posting, down payment clearing, etc)
ü Brazil (legal requirements and interfaces)
ü Interfaces (FX rate, eDocument Framework [Mexico, Poland, Turkey, etc], RFBIBL00 File upload, KPMG data extracts/ DART, elect. Bank Statements)
ü Regular mass data updates in different locations for any reasons (transactional data, master data)
ü Workflow support (invoice WF Accounts receivable, vendor master data workflows) Payment run support (item selection/ F110 setup, interfaces, payment advice)
ü SAP standard reporting (GR55, FSV, etc)
ü Central OKB9 cost object default assignment
ü Reporting (Report Painter alignment and implementation, SE16XXL)
ü Interfaces (automated internal order creation, WBS element creation from PPM, CATS data upload, planning data uploads, HR mini master, ARIBA, )
ü Period end closing (cycle errors, WIP settlement errors, cost estimation in Product Closing errors, Overhead, Result Analysis, Settlement of any kind of cost collectors)
ü Planning (data upload, cost estimate rates, coordination between stake holders like Auth, CO, HR, ABAP)
ü Material master (valuation class errors + impact on CO) Functional P&L (Functional Area derivation and –validation) • CO-PC • Brazil (CO Inventory valuation/Material Ledger, COPA, )
Education- MBA (Finance)/M. Com/Other Finance Degree
Experience - 5+ year

Eligible candidates, please share their resume/CV.

Any references would also be accepted.

NOTE: For the above positions, we only consider candidates with work visa holders or citizens of European countries.
Kontaktdaten
Als registriertes Mitglied von freelance.de können Sie sich direkt auf dieses Projekt bewerben.
Kategorien und Skills
Design, Kunst, Medien: