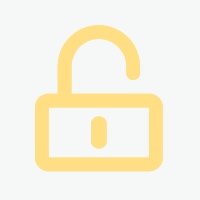 Januar 2023
Juni 2023
D-73431 Aalen (Württemberg)
auf Anfrage
Remote
01.12.2022
Projektbeschreibung
Language: German
Location: Remote & Occasionally visit to client location

Responsibilities include but are not limited to:
• Facilitate the implementation and support of SAP FICO in a finance and accounting, operational configuration.
• Perform detailed analysis of complex business process requirements and provide appropriate system solutions; identify, interpret, validate, and document customer requirements.
• Partner with a cross-functional global team to ensure customer success in an agile environment.
• Map client business requirements, processes, and objectives; develop necessary system solutions and modifications to satisfy clients' needs.
• Experience of the system operation and design principle of SAP system, can quickly understand the financial business requirements, cooperate with the leader to implement the system solution or lead the solution design.
• Customize, configure and testing of FI and CO template for the Life sciences industry.
• Identify gaps, issues, and work around solutions.
• Document functional designs, test cases and results.
• Proactively identify and propose business processes and/or system enhancements.
• Act as a liaison between the business functions and the technical team.
• Accounting, Finance, consulting experience is required.
• FI Focus: (AR, AP, GL, Assets; Inter Company, Banking)
• Needs to be able to Lead Explore workshops – with hands-on
• SAP Lead/Architect level consulting skills
• Lead the Workshops, design and solutions for the Legal Financial Reporting requirements in German and European Countries.
The Successful Applicant
If you possess most of the following, you are likely a strong candidate for this position:
• 15+ years of SAP implementation experience, with a specialization in FICO modules
• Multiple global full life cycle project implementation and configuration experience
• Client facing experience.
• Muse be well versed with the Europe specific Local Legal and Financial Reporting and the related S4HANA related capabilities.
• Flexibility to develop solutions from multiple aspects (e.g. business procedure change, organizational change, technical solution)
• Ability to keep up with new technologies and business/industry trends
• Must have proven experience with SAP S/4 HANA (prefer 2020 and later)
• Must have worked on Global S4 Implementations with a focus on European Countries.
• Business fluency in German and English.
Kontaktdaten
Als registriertes Mitglied von freelance.de können Sie sich direkt auf dieses Projekt bewerben.
Kategorien und Skills
IT, Entwicklung: