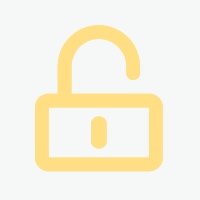 Februar 2023
Januar 2024
CH-Zug | CH-6300 Zug
auf Anfrage
04.01.2023
921753_1671726194
Projekt Insights
seit wann aktiv?
Projektansichten
Bewerbungen
Projektbeschreibung
Development Engineer Electronics (m/ f /d) - mechatronics product development /automation engineering / robotics / EMC conform design / German

Project:
For our client Roche based in Rotkreuz, we are looking for a highly qualified Development Engineer Electronics.

Background
We are looking for an electronic developer to strengthen our interdisciplinary department of software, electronics and mechanical engineers. In this challenging position, you will have the opportunity to maintain and develop the p501 & p701 product family within the Automation and Legacy team. You will be responsible for the whole electronics architecture and electronically updates of the devices as well as for all the electrical safety topics. The team is located in Rotkreuz, Switzerland.

The perfect candidate has a professional backround in Electrical Engineering and min. 3 years' experience in mechatronics product development. The documentation is in English, good knowledge in German is important as well.

Tasks & Responsibilities
* Working as a development engineer Electronics in the area of lab automation in a small mechatronics team taking care of a product family. (Product care and new designs)
* All kind of electronic work packages like safety, power distribution in the device, wiring and cables, robotics integration, EMC and conformity assessments to fulfill norms and standards.
* Provide work and project documentation as well as production and test data.
* Close collaboration with interdisciplinary project team and external partners.


Must haves:
* Degree in Electrical Engineering or similar, or corresponding job experience
* Min. 3 years' experience and proven track record in mechatronics product development
* Experience in development of series production and automation engineering/ robotics
* Experience with UL/TüV and IEC/EN 61010-1, IVD/IVDR topics
* Experience with EMC conform design
* Experience with device power distribution
* Experience with PLC, preferable with B&R
* Fluent in English and good knowledge in German (min. B1)

Reference No.: 921753SKN
Role: Development Engineer Electronics (EW)
Industry: Pharma
Location: Rotkreuz
Workload: 60 - 100%
Start: 01.12.2022
Duration: 12++
Deadline: 08.01.2023

Should you find yourself suitable for this position then please send us your complete CV using the link in this advert.

Contact us for further information regarding our company, our positions or our attractive payroll-only-program.

About us:
[...] is a certified ISO 9001:2015 Swiss company with offices also located in Germany and Ireland. [...] is specialised in delivering IT and Life Science candidates for contract work. We were founded in 1997 by IT professionals; hence we well understand what it means to be professionally supported in your search for a new project and being employed.
Kontaktdaten
Als registriertes Mitglied von freelance.de können Sie sich direkt auf dieses Projekt bewerben.