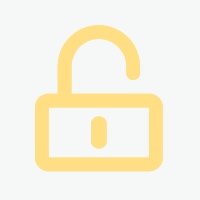 Februar 2023
Januar 2024
CH-Zug | CH-6300 Zug
auf Anfrage
09.01.2023
922305SGR_1673000317
Projekt Insights
seit wann aktiv?
Projektansichten
Bewerbungen
Projektbeschreibung
CDMA Clinical Contract Manager (f/m/d) - internal legal /SAP / German / English / budget

Project:
For our customer based in Rotkreuz we are looking for a highly qualified CDMA Clinical Contract Manager

Background:
The Clinical Contracts Manager works closely with project, people, and functional leaders across Clinical Development and Medical Affairs (CDMA), Procurement, Legal, Finance, and Suppliers to ensure appropriate contracts are in place for CDMA projects and payments associated to contracts are issued to vendors.

Tasks & Responsibilities:
* Drafts, reviews and negotiates clinical trial agreements (Master Service Agreements, Work Orders, and Clinical Trial Agreements) and site budgets with US and ex-US institutions
* Evaluate changes in study protocols to determine the impact on clinical trial site budgets; develop, negotiate and finalize budget amendments
* Provide continuing support on executed agreements (e.g., drafting amendments, extensions and terminations, interpreting contractual language in response to issues or questions that arise)
* Work closely and communicate with members of the Lifecycle Finance teams and other internal stakeholders; provide timely updates on contract and site budget status', identifying and escalating any potential critical path items as appropriate
* Track, maintain and update assigned contract information within the CDMA tracking tools, to ensure completeness and accuracy, as applicable
* Works with Legal to establish Master Services Agreement (MSA) for suppliers as requested
* Other tasks may be assigned from time to time to support the overall CDMA function

Must Haves:
* Min. 5 years hands-on experience in contract drafting, negotiation, and finalizing , ideally within the Diagnostic or Pharmaceutical industry
* Direct experience in working with internal legal
* Finished University Degree or apprenticeship
* Good IT skills, and knowledge of Microsoft Office/Google; SAP skills are a plus
* Very good spoken and written skills in English, ideally German skills
* Able to work in a face paced environment with routine changes
* Self-motivated

Nice to have:
* Experience with requests for information/pricing events and contract budget reviews

Reference Nr.: 922305SGR
Role: CDMA Clinical Contract Manager
Industrie: Pharma
Workplace: Rotkreuz
Pensum: 100%
Start: 01.02.2023
Duration: 12++
Deadline: 11.01.2023

If you are interested in this position, please send us your complete dossier.


About us:We are an ISO 9001:2015 certified Swiss company with offices in Germany and Ireland. We specialise in the placement of highly qualified candidates for recruitment in the fields of IT, Life Science & Engineering.

Kontaktdaten
Als registriertes Mitglied von freelance.de können Sie sich direkt auf dieses Projekt bewerben.
Kategorien und Skills
Forschung, Wissenschaft, Bildung:
Management, Unternehmen, Strategie:
Finanzen, Versicherung, Recht:
Einkauf, Handel, Logistik: