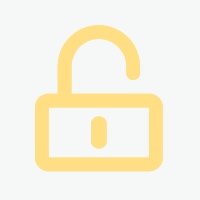 Februar 2023
Juli 2023
CH-Zug | CH-6300 Zug
auf Anfrage
06.01.2023
34020521_1673001080
Projekt Insights
seit wann aktiv?
Projektansichten
Bewerbungen
Projektbeschreibung
Principal UX Designer (IT) - (m/f/d)

Are you an experienced Principal UX Designer (IT) looking for a new project? As one of [...] preferred suppliers we are currently looking urgently for an experienced Principal UX Designer (IT).

Your role as Principal UX Designer (IT)- (m/f/d)

* Champion a data driven design practice in the team
* Create an integrated data framework for the CXDS team
* Drive the development of reports and analysis integrating different data sets
* Supporting initiatives for data integrity and normalization
* Assessing tests and implementing new or upgraded software and assisting with strategic decisions on new systems
* Training end-users on new reports and dashboards
* Providing technical expertise in data storage structures
* Analyses and evaluates design challenges from multiple perspectives, and translates them quickly into granular activities for the team
* Coaches cross-chapter team members and other designers around data use dand best practices contributing to their skills development
* Leads practice discussions and may lead some aspects of team culture and rituals
* Gathers system-level information from multiple sources and communicate clearly to internal clients, users and customers
* Defines workshop goals and objectives, design and plan workshop exercises, facilitates workshop sessions and synthesizes information to support strategic project decisions


Required skills

* Min. 5+ years experience as UX Designer, preferred in the pharmaceutical industry
* Strong in-depth knowledge in Design Research and Data analysis applied to product design (digital services and hardware solutions)
* Has the ability to orchestrate the research activity across multiple projects
* Manages both qualitative and quantitative research methodologies and different data set integration
* Has guided more junior designers on projects that require in-depth knowledge of healthcare solution areas and related regulations
* Data driven to ground decision making on a robust understanding of the problem space
* English fluency, German is beneficial
* Has great presentation skills and communicates ideas, solutions and deliverables effectively and logically when asked to
* Strategic thinker and results oriented able to drive experience and business conversations
* Great team player able to generate consensus and buy-in in complex organizational contexts
* High-level experience in methodologies and processes for managing large-scale databases.


Further information

* Location: Rotkreuz, Switzerland
* Start date: asap / 01.02.2023
* Duration: 6 months - with possible extension
* Remote: Hybrid, no fully remote
* Workload: 100%


Interested?

If you would like to apply for this project as Principal UX Designer (IT), please contact us for more information. Or you can apply directly by clicking the Apply button.

We are looking forward to your application.

Kontaktdaten
Als registriertes Mitglied von freelance.de können Sie sich direkt auf dieses Projekt bewerben.
Top-Auftraggeber
- erste Brand von SThree, Erfahrung seit 1986
- Umfassendes Know-How im IT-Umfeld
- Abdeckung nahezu aller Märkte in der IT
- Datenbank mit > 1 Mio. Tech Kandidaten
- 25 Standorte weltweit
Kategorien und Skills
IT, Entwicklung:
Forschung, Wissenschaft, Bildung: