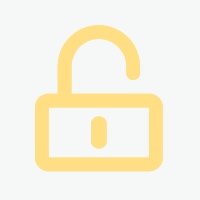 Februar 2023
Januar 2023
CH-Zug | CH-6300 Zug
auf Anfrage
09.01.2023
922306TP_1673252059
Projekt Insights
seit wann aktiv?
Projektansichten
Bewerbungen
Projektbeschreibung
Data & Analytics Specialist (f/m/d) - Data Analyst / R / Python / software development / Pharma

Project:
For our customer Roche Diagnostics International AG based in Rotkreuz we are looking for a highly qualified Data & Analytics Specialist


Background:

Instrument Operations Europe manufactures a complex portfolio of small to large diagnostic instruments. As Data & Analytics Specialist in Instrument Operations Europe, you will provide scientific data support together with your colleagues in the Data & Analytics Team. We are looking for a passionate team player who can turn data into information, information into insight and insight into business decisions in close collaboration with our manufacturing specialists. Your experience, analytical approach and knowledge will be crucial for identifying process improvements to ensure a stable manufacturing yield and an outstanding customer experience.

You will be part of our Data & Analytics Team and will work in a dynamic environment at the pulse of our digital journey.

The perfect candidate:

We are looking for a fluent German speaker who has the main experience in R and Python (as well as knows the other languages) and who has the ability to communicate with different stakeholders. This person needs to be proactive and needs to be capable of collecting the needs from the business and work closely together with the Translators. This position supports the whole manufacturing process therefore there are a lot of different responsibilities and tasks.

Tasks & Responsibilities:

* Develop and implement data collection systems and develop and monitor KPI's to support the production teams to strategically steer and continuously optimize quality improvement initiatives.
* Acquire data from primary and secondary (internal and external) sources. Optimize statistical efficiency and data quality in close collaboration with the Data Engineers as well as the production teams.
* Provide data analytics as a service and be a key participant in the manufacturing problem solving process to ensure fact based and data driven decision-making.
* Closely interact with business translators and other stakeholders
* Drive digitization within the organization through innovative approaches and out-of-the-box thinking

Must Haves:

* Min. Bachelor degree in Statistics, Mathematics, Computer Science or Data Science
* Min. 3-5+ years worked as a Data Analyst/Scientist or a similar position, preferred in the regulated industry
* Hands- on advanced programming skills in SQL, R, Shiny and Python
* Technical skills including data visualization, data preparation, data mining, software development and experience using statistical packages
* German AND English fluent in spoken and written
* Experience in communication with interfaces/stakeholder (customer centricity)
* Strong analytical skills with the ability to collect, analyze and disseminate significant amounts of information with attention to detail and accuracy in big data sets
* You are someone who wants to influence your own development
* You have a passion for extracting conclusions out of big data sets and transform it into fact based decisions in an In-vitro Diagnostics production/operations environment

Nice to have:

* Ability to be proactive and take responsibility
* Roche or Pharma/Biotech experience
* Understanding of manufacturing processes


Reference Nr.: 922306TP
Role: Data & Analytics Specialist
Industrie: Pharma
Workplace: Rotkreuz
Pensum: 100%
Start: 01.02.2023
Duration: 12++
Deadline: 15.01.2023

If you are interested in this position, please send us your complete dossier via the link in this advertisement.

Contact us for more information about our company, our positions or our attractive Payroll-Only programme.

About us:
[...] is an ISO 9001:2015 certified Swiss company with offices in Germany and Ireland. [...] specialises in the placement of highly qualified candidates for recruitment in the fields of IT, Life Science & Engineering.

We offer staff leasing & payroll services. For our candidates this is free of charge, also for Payroll we do not charge you any additional fees.
Kontaktdaten
Als registriertes Mitglied von freelance.de können Sie sich direkt auf dieses Projekt bewerben.
Kategorien und Skills
Forschung, Wissenschaft, Bildung:
IT, Entwicklung:
Management, Unternehmen, Strategie: