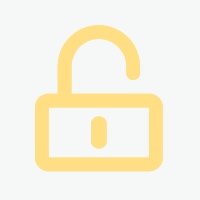 Februar 2023

nicht angegeben

CH-Zürich
auf Anfrage
12.01.2023
667622/1-en
Projekt Insights
seit wann aktiv?
Projektansichten
Bewerbungen
Projektbeschreibung
Ihre Aufgaben:
• Electrical design and development of various mechanisms used in space applications including supporting equipment
• Requirement specification definition in accordance with the given requirements
• Shadow Engineering including subcontractor management
• Responsible for preparing technical documents and project offers as well as supporting bid management in proposals and negotiations from a technical perspective
• Planning and conducting / supporting qualification and acceptance tests (mainly electrical, functional, EMC and micro-vibration tests)
• Preparation, participation and leading of meetings i.e., for technical design reviews with suppliers and customer-chain or for potential NCR and NRB (root-cause, investigations and way forward)

Ihre Qualifikationen:
• Master or University degree in Electrical Engineering or Aerospace Engineering
• Good Experience with hardware design: circuit design and simulation of the functionality using CAD and/or PCB layout generation tool
• Experience in planning and executing functional performance tests or EMC Test Campaigns (CE, CS, RE, RS and ESD), including documenting and analyzing the tests results
• Good experience in writing technical documentation and understanding of space quality standards (ECSS / MIL) and EEE components
• Openess to work in clearnroom or lab environments
• Fluent in English, German is beneficial
• Knowledge of ISO 9001 and EN 9100 environment
• Experience in Altium Designer, MATLAB or Simulink as well as knowledge in FPGA or microprocessor knoweledge is beneficial

Ihre Vorteile:
• Working in an innovative and fast paced company that has a strong impact on space projects
• International environment and taking over responsibility for projects

Projektdauer: 12 MM++





Sie sind Freiberufler? Dann freuen wir uns auf Ihre Bewerbung!
Kontaktdaten
Als registriertes Mitglied von freelance.de können Sie sich direkt auf dieses Projekt bewerben.