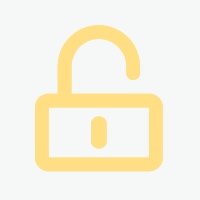 Archiviertes Projekt - Senior Developer (m/f/d) for Design and develop core eMobility middleware services ID24586-0
Firmenname für PREMIUM-Mitglieder sichtbar
Januar 2023
Juni 2023
D-Großraum München
1 € Stundensatz
Remote
16.01.2023
Projektbeschreibung
Our company is a strategic consulting company with a focus on the energy and utilities sector, whose services focus on the areas of business intelligence solutions as well as process and project management.

For a remote project we are looking for a:

Senior Developer (m/f/d) for Design and develop core eMobility middleware services ID24586-0

Project duration: asap – 30.06.2023
Project volume: 960 houres
Project location: Remote

Tasks :
Design and develop core eMobility middleware services to be consumed by several business solutions.

Analytics of requirements via JIRA-Board
Design technical solution for business logic and data persistence
Development of technical components in business process layer and database layer
Continuous refinement of workitems
Document work progress in Confluence and JIRA and handover to DevOps maintenance
Align development topics within scrum-team in the developer role
Technical consulting in the solution design with regards to cloud technologies of Microsoft Azure and AWS


Skills :
Soft-Skills:
Team player combined with a proactive attitude

Hard-Skills:
Proven knowledge of technologies (e.g., Java, JSON, XML, REST / SOAP) and integration solutions (e.g., API, ETL, ESB)
Profound knowledge in DevOps tools (Gitlab, SonarCube, Artifactory) and agile enablement tools (JIRA, Confluence, Miro)
Ability to gather and collect requirements and translate them into a design/code
Proven knowledge in SCRUM methodology and tasks as developer

Application and contact:
If we have aroused your interest, we look forward to receiving your detailed Word profile, stating your hourly rate, EU-DSGVO agreement and availability.

Thank you very much in advance and best regards

Notice:
As of May 2018, the new EU-DSGVO applies, so that we can consider your application and continue to actively present projects directly to you in the future, please confirm once in your application that we may store your profile with us.

As consent, please simply copy&paste EU-DSGVO OK! into your application.

By sending us your CV as part of your application on this portal and/or by email, you agree that we may record your profile with your personal data for our further cooperation. Of course, your data will only be passed on and presented to our clients with your consent and after consultation with you.
If you do not wish to receive any further e-mails from us and/or would like us to delete your data, please send an e-mail.
Kontaktdaten
Als registriertes Mitglied von freelance.de können Sie sich direkt auf dieses Projekt bewerben.