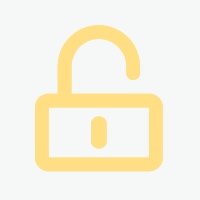 Februar 2023
August 2023
CH-Zürich | CH-8000 Zürich
auf Anfrage
19.01.2023
922324SGR_1673960760
Projekt Insights
seit wann aktiv?
Projektansichten
Bewerbungen
Projektbeschreibung
Business Operations Manager (M/F/D)- Pharmaceutical /Budget Management / Headcount Management / Procurement /compliance / English

Project:
For our customer Roche Glycart based in Zürich we are looking for a highly qualified Business Operations Manager (M/F/D).

Background:

The focus of Oncology Operations is to support our DTA departments and their leaders towards the successful delivery of the portfolio from target assessment to completion of early clinical development. We are seeking a Business manager who will work closely with the operations team and its business managers, aiming at enabling projects by providing a wide range of business management support. Understanding of drug discovery and/or early development would be beneficial. This role will be between Zürich and Basel. The candidate will be required to move between the offices however, the contract will be with Glycart AG.

The perfect candidate: (What is particularly important to the hiring manager, what does day-to-day business look like? How high is the interface communication and who is it with?) Background in business operations within the pharmaceutical environment

Tasks & Responsibilities:
Support Operations team members in delivering business process and support to pRED Oncology by coordinating activities such as:

* Departmental budgets and headcount
* Strategic external collaborations portfolio
* Academic collaborations (i.e Postdoctoral program)
* Compliance activities and Contracts (including iHCP, GSD and Sponsorships)
* Procurement processes
* Facilitate group and/or department meetings and ensure robust meeting follow-up of action items
* Create insights, overviews and presentations and collect information for the improvement of business processes and solutions
* Support the assigned organization, by preparing accurate data on relevant questions as well as efficiently managing assigned processes and coordinating relevant decisions within this process
* Represent the assigned departments in the DTA business operations team

Must Haves:

* Bachelor degree in business administrations and or life sciences (Masters degree and PhD also accepted)
* Minimum 2 years of business operations experience within a pharmaceutical environment
* 2 years experience in budget management. Headcount management and operational management
* 2 years experience in contract management, compliance and procurement
* Proficient in google tools and smartsheets
* English fluency in spoken and written English is a must.
* You thrive in a dynamic, inclusive environment which gives you full accountability for your own contributions and development.
* You are able to work independently and flexibly.
* You show a proactive working style and have excellent organizational skills. You have the ability to drive implementation and are solution-driven.
* You have a keen interest in continuously building a personal network and you have a sense for ensuring that everyone has the required information at all times.
* Your professional experience in business management allows you to expertly lead and perform operational tasks, with an emphasis on pharmaceutical companies.
* You are knowledgeable in collaborating with internal and external partners and have experience managing business processes and operational tasks.

Reference Nr.: 922324SGR
Role: Business Operations Manager
Industrie: Pharma
Workplace: Zürich
Pensum: 80-100%
Start: 01.02.2023
Duration: 6++
Deadline: 24.01.2023

If you are interested in this position, please send us your complete dossier via the link in this advertisement.

Contact us for more information about our company, our positions or our attractive Payroll-Only programme.


About us:
[...]is an ISO 9001:2015 certified Swiss company with offices in Germany and Ireland. [...] specialises in the placement of highly qualified candidates for recruitment in the fields of IT, Life Science & Engineering.

We offer staff leasing & payroll services. For our candidates this is free of charge, also for Payroll we do not charge you any additional fees.
Kontaktdaten
Als registriertes Mitglied von freelance.de können Sie sich direkt auf dieses Projekt bewerben.
Kategorien und Skills
IT, Entwicklung:
Forschung, Wissenschaft, Bildung:
Einkauf, Handel, Logistik:
Management, Unternehmen, Strategie: