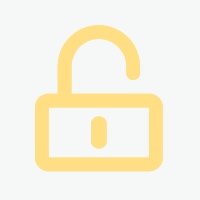 Februar 2023

nicht angegeben

CH-Zürich
auf Anfrage
24.01.2023
670974/1-en
Projekt Insights
seit wann aktiv?
Projektansichten
Bewerbungen
Projektbeschreibung
Ihre Aufgaben:
• Leading the technical GIS project with active usage of the corresponding design and project management tools while adhering to the defined processes
• Responsibility for the technical and standard-compliant technical project execution as well as fulfillment of the project targets (Deadlines, Costs and proper goals)
• Capture and implement the technical project requirements according to sales and customer specifications
• Creation of substation layouts and base design documents as a basis for technical customer meetings
• Leading of technical customer meetings as well as technical responsibility for the whole project lifecycle ending with the installation on-site
• Creation of all necessary information and documents for material ordering, fabrication and factory and on-site installation
• Leading Design Optimizations and Cost Savings with the defined Design-to-Value process

Ihre Qualifikationen:
• Must have good experience as Project Lead Engineer in a complex technical environment
• Bachelors degree in an Engineering discipline
• Knowledge of the standards ISO 9001 (QM system), 14001 (Environmental management) and OHSAS 18001 (occupational safety)
• Project Management certificate is beneficial
• Fluent in English, German is beneficial

Ihre Vorteile:
• Long term planned contract with possible extensions or permanent position
• Innovative environment, complex and interdisciplanary engineering projects as well as an international acting company

Projektdauer: 12 MM





Sie sind Freiberufler? Dann freuen wir uns auf Ihre Bewerbung!
Kontaktdaten
Als registriertes Mitglied von freelance.de können Sie sich direkt auf dieses Projekt bewerben.
Kategorien und Skills
Technik, Ingenieurwesen:
Management, Unternehmen, Strategie:
Design, Kunst, Medien: