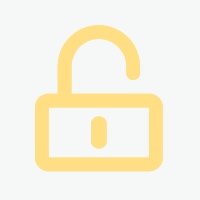 Projekt Insights
seit wann aktiv?
Projektansichten
Bewerbungen
Projektbeschreibung
We are looking for a project manager with overhead high voltage cable experience to join our project team in Gelsenkirchen.

Overall Accountability for the delivery of New Build infrastructure projects in Engineering, Procurement and Construction Phase based on the EPCM Approach
Project Management of Network Extension Projects -Overhead lines or cable systems- mainly in Germany
Responsibility for the project realisation by meeting the project targets regarding scope, HSSE, budget, quality and time
Responsible for the management of the contractual scope of work and of the project organization
Interface Management to all relevant internal and external stakeholders
Responsible for the entire project execution and contract performance
Responsible for the correct application of HSSE standards, compliance rules and Quality Assurance
Responsible for the fulfilment of all staff functions
Responsible for regular status and progress reporting to the client, project steering committee and to UTG's Managing Board
Responsible for implementation of the PM System (Project Manual, procedures and guidelines)
Responsibility for complying with the project scope, HSSE regulations, budget, quality and time
Assuring the coordination with the line organisation
Responsibility for project communications

Academic degree in engineering
Significant work experience as General Project Manager (or equivalent role) for at least 10 year, preferably EPCM and EPC projects for the energy sector, experiences in the field of OHL (Over Head Line) and Ground cables for energy transmission would be of advantage
References of project management experiences in infrastructure new-build projects with investment above 500 m€
Leadership references of complex organisations for infrastructure or similar projects
References and competences of line-project-Know How, e.g. technical and design, legal framework, environmental impact, constructability parameters etc.
Strong leadership skills, social skills and assertiveness
Entrepreneurial thinking; assertive decision making even in case of uncertainty and under consideration of optimal cost-benefit ratio
Process orientation; Development /implementation of strategies in order to gain overall organization by target oriented analysis of complex problems
Core project management skills; structured work, to keep deadlines and budgets in line with project goals
Diversity Management: embraces challenge and opportunities to optimize decisions by evaluating situations from different points of view, leverages cultural differences
German and English language skills essential

Bei Interesse freuen wir uns auf die Zusendung Ihrer vollständigen Bewerbungsunterlagen (Lebenslauf, Zeugnisse etc.) sowie Ihrer Honorarvorstellung. Bei weiteren Fragen können Sie sich auch gerne telefonisch melden.
Kontaktdaten
Als registriertes Mitglied von freelance.de können Sie sich direkt auf dieses Projekt bewerben.
Kategorien und Skills
Management, Unternehmen, Strategie:
IT, Entwicklung: