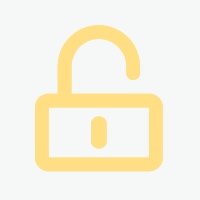 Scrum Master IT with C# programming
Firmenname für PREMIUM-Mitglieder sichtbar
März 2021

nicht angegeben

CH-Zug
auf Anfrage
23.02.2021
BBBH16655_1614100001
Projekt Insights
seit wann aktiv?
Projektansichten
Bewerbungen
Projektbeschreibung
Scrum Master - C# (IT) vacancy for a globally operating Zug based company in the pharma sector.
Your experience/skills:

* 5+ years of work p as a Scrum Master with programming skills in C# or Angular
* Experience within programs and projects consisting of multiple Scrum teams
* Familiarity with design springs and design thinking
* Expert level knowledge of Scrum, Lean and more Agile scaling models like SAFe, LeSS
* Graduate degree in Business, IT, Engineering or equivalent fields
* Languages: English, fluent in written and spoken, German skills is an asset

Your tasks:

* Coaching the team, adopting and applying practices based on the SAFe framework as well as helping the team to embrace the Software principles and values
* Assisting the team to develop and live Scrum, as well as establishing team dynamics, culture and mindset that enables the team, the art and all team members to reach the necessary potential
* Leading and facilitating team efforts in relentless improvement, building a high performing team as well as facilitating the Scrum event

* Ensuring the teams progress towards team goals along with protecting the team from non-value-add interferences, interruptions and distractions
* Aiding the Product Owner to manage the backlog and coaching the Product Owner to understand and practice agility
* Promoting quality practices and supporting the different teams in constantly enhancing the quality of their deliverables and meeting the definition of done

Start: 04/2021
Duration: 06MM+
Location: Zug, Switzerland
Ref.Nr.: BH16655

Does this spark your interest? Then take the next step by sending us your CV as a Word document and a contact telephone number on which you are reachable during working hours.
Going the Extra Mile.
As a preferred recruitment agency for Swiss banks, international insurances, finance service providers, software and pharma companies, we acquire exciting positions since 1998 in Zurich, Bern, Basel and other regions in Switzerland every day.
Due to work permit restrictions we unfortunately can only consider applications from EU or Swiss citizens as well as current work-permit holders for Switzerland.
New to Switzerland? In case of a successful placement, we support you with:

* All administrative questions
* Finding an apartment
* Health- and social insurance
* Work permit and much more

Thank you for your interest. By applying, you give us the permission to internally store and process your data for the application process. We strictly comply with the applicable data protection laws.
Kontaktdaten
Als registriertes Mitglied von freelance.de können Sie sich direkt auf dieses Projekt bewerben.
Kategorien und Skills
IT, Entwicklung:
Design, Kunst, Medien:
Management, Unternehmen, Strategie: