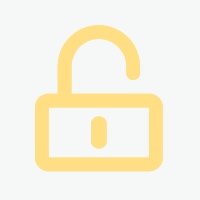 Projekt Insights
seit wann aktiv?
Projektansichten
Bewerbungen
Projektbeschreibung
Project Description:

Medicoach is a program recognized by doctors and patients for being the best partner in the adaptation to a life with T2D ?beyond the pill".
Our solution is a a two-phased program. In phase 1, we serve patients with a 2 month personalized coaching program which teaches patients about the 4 pillars of wellbeing (medication, diet, exercise, support network). In-between the coaching session, a digital channel supports patients to schedule, attend, and recap the coaching sessions. In phase 2 (post graduation), follow ups and communication with patients continues through the digital channel.

The Medicoach project has sprints of two weeks, that include the following ceremonies:
o Daily Stand-up (~15 min.): Five times a week from Monday to Friday, the members take roughly 15 minutes to report their progress on their respective tasks since the last daily stand-up.
o Biweekly Sprint Review (~60 min.): Once every two weeks the team presents the progress and impediment of the last sprint to all stakeholders.
o Biweekly Sprint Retrospective (~90 min.): All team members report how the previous sprint went, and which obstacles everybody encountered.
o Biweekly Sprint Planning (~150 min.): The product owner and the team decide on the goals that should be achieved in the next sprint.
After these ceremonies, the contractor works iteratively on his/her own tasks.


The service is requested as part of the project Medicoach at BI X. The services requested are to drive user experience and design from end-to-end, including product strategy, research, interaction design and visual design. You will also be co-responsible with the other members of the cross-functional product team for fully identifying product market fit.

The scope of services includes the following tasks, which are independently performed by the external contractor:

• Revision and refinement of the initial product from a design perspective.
• Preparation and setup of user testing of the versions of the digital Medicoach prototypes and coded products. This involves document observations of participants using the product, qualitative data such as opinions and description of their experience.
• Creation of the user questionnaire and translation into Spanish.
• Setup, conduction and recording of user interviews • Creation of transcripts and translation of the interviews into English • Summary of transcripts into an aligned Word or Excel template (following UX guidelines) • Additionally create quantitative research methods and their analysis after market • Uploading all files on the teams tool stack: Teams / Confluence / Mural • Share & review of results with the team and major stakeholders • Presenting results to the team and major stakeholders • Iterate on the design and user experience based on the outcome of the research • Work closely together with the product team and work towards product market fit • In essence the candidate works as an UX Designer focussing on Usability Testing, Interaction Design, UI Design and Quantitative Research together in a x-functional product team.
• Design the interaction and the visuals of the product application and its services. This includes high fidelity visuals in Sketchapp.

Qualifications:
English and Spanish speaker

DESIRED SKILLS & MINDSET

You should be an entrepreneurial self-starter and a team player with a professional presence and profound experience in designing products. You have the ability to get things done, collaborate effectively and are a good learner as well as a competent guide. You also inspire your peers and more junior team members to learn and expand their skill set.

PREREQUISITES

· More than 3 years of professional experience as a UX Designer with a proven track record of working with human-centered-design methodologies and driving product design fully and individually.
· 3 years of experience of the intense collaboration in a cross-functional agile team and with the ability to contribute meaningful approaches how to collaboratively discover and design within the agile context · Track record in designing consumer-quality products, creating business value and drive product vision · Experience with conducting user research, usability testing, formative and summative user feedback sessions · Independently prepares and facilitates collaborative design workshops for stakeholders and team members · UI design skills, including use of relevant software for UI design; demonstrable expertise in data visualization is considered a plus · Rapid prototyping including a quick development process and a tight feedback loop with developers · English working proficiency and communication skills (verbal and written) For senior candidates, we have additional requirements:
· Longstanding (more than 5 years) professional experience as a UX Designer with a proven track record of working with human-centered-design methodologies and bringing multiple large-scale products to market.
· Profound experience with conducting user research, usability testing, formative and summative user feedback sessions · Deep methodological expertise how to balance and prioritize business outcomes, user needs and technical feasibility · Extensive experience preparing and facilitating collaborative design workshops for stakeholders and team members without any preparation needed.
· Coaches and mentors other UX Designers.
Kontaktdaten
Als registriertes Mitglied von freelance.de können Sie sich direkt auf dieses Projekt bewerben.
Kategorien und Skills
IT, Entwicklung: