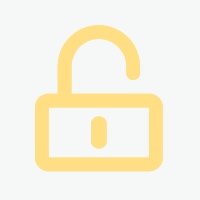 Archiviertes Projekt - Operations Analyst (IBOR)
Firmenname für PREMIUM-Mitglieder sichtbar
Juni 2021
Dezember 2021
CH-Zürich
auf Anfrage
22.06.2021
BBBH17126_1623400791
Projektbeschreibung
Operations Analyst vacancy requiring profound IBOR knowledge for a globally operating Zurich based company in the financial sector.
Your experience/skills:

* 4+ years of experience in an operational support role combined with an apprenticeship in banking or banking experience
* Ability to closely collaborate in a small hybrid/virtual team and work from home readiness along with strong analytical skills and an eye for detail
* Know-how of MS Office as well as Operations, Paralegal or OTC derivatives product experience would be a big plus
* Languages: English, fluent in written and spoken; Other Swiss national languages are an advantage

Your tasks:

* Contributing to a key regulatory project ensuring complete and correct trade confirmations in the transition of the legacy IBOR based trade population to the new alternative reference rate (ARR) based offering
* Drafting trade confirmations incl. entering and enriching trade confirmations in the Operations system based on templates and trade data out of the Trading and Operations systems
* Liaising with the Legal department, Compliance and Trading/Sales regarding custom trades with bespoke parameters
* Reconciling transactions (FOBO) by comparing trade population in front office and back office systems
* Detecting sources of error and deriving error- and loss-reduction measures and process improvements

Start: ASAP
Duration: 06MM+
Location: Zurich, Switzerland
Ref.Nr.: BH17126
Does this spark your interest? Then take the next step by sending us your CV as a Word document and a contact telephone number on which you are reachable during working hours.
Going the Extra Mile.
As a preferred recruitment agency for Swiss banks, international insurances, finance service providers, software and pharma companies, we acquire exciting positions since 1998 in Zurich, Bern, Basel and other regions in Switzerland every day.
Due to work permit restrictions we unfortunately can only consider applications from EU or Swiss citizens as well as current work-permit holders for Switzerland.
New to Switzerland? In case of a successful placement, we support you with:

* All administrative questions
* Finding an apartment
* Health - and social insurance
* Work permit and much more

Thank you for your interest. By applying, you give us the permission to internally store and process your data for the application process. We strictly comply with the applicable data protection laws.
Kontaktdaten
Als registriertes Mitglied von freelance.de können Sie sich direkt auf dieses Projekt bewerben.
Kategorien und Skills
Finanzen, Versicherung, Recht: