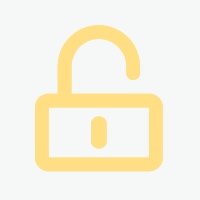 Archiviertes Projekt - Technical Regulatory Manager (m/f/d)
Firmenname für PREMIUM-Mitglieder sichtbar
Juli 2021

nicht angegeben

CH-Basel
auf Anfrage
30.06.2021
551566/1-en
Projektbeschreibung
Ihre Aufgaben:
• Acting as single point of contact between the technical regulatory teams and the External Manufacturing network
• Author CMC sections impacting external manufacturing network for the site assigned (e.g. manufacturing process, analytical methods, validation of methods, etc)
• Responsible for submission of high quality CMC regulatory documents to health authorities in accordance with current Good Manufacturing Practices (cGMP), Roche corporate standards and the requirements of applicable health authorities and other regulatory agencies
• Contributing to the timely regulatory approval of Roche products.
• Actively contribute to the success of the technical regulatory team (TRT) objectives
• Support the development and communication of the regulatory strategy to ensure cross-functional alignment
• Help ensure cross-functional coordination and escalation, as needed.
• Ensuring cross-functional PTR deliverables (including assignments delegated by TRL) are completed compliantly, accurately, thoroughly and in a high quality and timely manner
• Keeping TRL fully apprised of project status and potential submission risks and impact to defined regulatory strategies and timelines
• Managing regulatory aspects of change control and ensuring appropriate communication to TRT team regarding management of technical changes. Provide regulatory support for relevant quality systems such as change control, discrepancy management, as well as Health Authority inspection support as required and/or serving as a liaison with the local health authority on behalf of the site
• Contributing to regulatory excellence by identifying opportunities, mitigating risks and supporting continuous improvement
• Supporting TRT team in making clear decisions.
• Supporting product related maintenance and Quality System activities as assigned (e.g., health authority commitments, health authority inspections, discrepancy assessments)
• Support departmental business processes to document and improve best practices and work efficiencies.

• Serving as TRL designate or PTR regulatory compliance representative as requested by representing PTR on site, cross-functional, or leadership teams and boards (e.g., TPT/TDT, RAFT, RAC, GEG, QRB, Quality Council, Quality Leadership Team)
• As applicable: Coordinate submission as Submission Lead or Section Lead

Ihre Qualifikationen:
• Profound experience in pharma in Technical Regulatory Affairs
• Degree in chemistry or pharmacy or biology
• Hands on experience in the technical part of the dossier (dealing with CMC regulations)
• Health Authority management, extensive knowledge of regulations and guidelines of major regions (e.g. ICH, FDA, EMA, WHO)
• Used to global matrix environment
• Proficiency with a wide range of data/information (CMC, clinical, non-clinical safety, DMPK, quality, manufacturing, business operations in this area)
• Fluent in written & spoken English
• Experience participating in global product teams is a plus

Ihre Vorteile:
• You will work in an international environment

Projektdauer: 6 MM++





Sie sind Freiberufler? Dann freuen wir uns auf Ihre Bewerbung!
Kontaktdaten
Als registriertes Mitglied von freelance.de können Sie sich direkt auf dieses Projekt bewerben.
Kategorien und Skills
Forschung, Wissenschaft, Bildung: