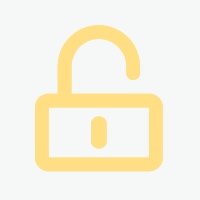 Archiviertes Projekt - SAP BI systems (BW/ BO) consultant (m/f/d)
Firmenname für PREMIUM-Mitglieder sichtbar
August 2021
Januar 2023
D-Düsseldorf
auf Anfrage
12.07.2021
CR/106138_1625471786
Projektbeschreibung
We are currently looking for a SAP BI systems (BW/ BO) consultant (m/f/d) for our energy client

Start: 19.07.2021
End: 11.01.2023
volume: fulltime
Location: Remote
Language: German & English

Task description ( performed independently):
- Consultation with regard to Technical Solutions most suitable for client's SAP BW system based on business requirements which are requested via ServiceNow (SNOW) or SAP Solution Manager from the business.
- Implementing the solution from SAP and non SAP source systems into BW and providing new as well as enhancing current business reporting using SAP Technologies based on business requirements which are requested via ServiceNow (SNOW) or SAP Solution Manager frequency: irregular, depending on business demand
- Provision of Technical Solutions for the migration of the client's SAP BW system to BW4HANA using SAP's recommended methods and best practices
These developments would be BW specific nature with a strong ABAP flavour.
- Provision of professional advice and guidance to offshore teams to supplement and enhance business functional requirements using SAP BW technologies based on previous experience in SAP industry standard best practices and the offshore team's inefficiencies. Provision of advice to the internal IT Application Management for consideration
- Service Management - using ServiceNow (SNOW) application to initiate SAP BW system changes for BASIS team implementation. These changes will be the recommendation given from SAP's Early Watch reports, SAP OSS Note ticketing system only. Managing the change in the SNOW system: administering: creating & closing the tickets
- BW System Small Enhancements - managing the small business enhancements using Microsoft Azure DevOps.
- Cloud Management - using Microsoft Azure Portal - monitor Client's SAP BW system is running optimally by viewing statistics provided by MS Azure about how the system is performing.
- Maintenance / Upgrades - reviewing SAP Early Watch Reports (EWAs) of the BW system and providing recommendations based on these reports to keep the system running optimally and not running out of maintenance for its software / infrastructure.
- Data Sources & Targets - managing the Data sources (SAP and non SAP) being extracted to the BW system and Data Targets (Data Lake, Qliksense, Tagetik, SAP BO, SAP SAC, POWER BI, Tableau) which retrieve data from the BW system.

Skills:
Role is Technical Lead for clients SAP BI systems (BW/ BO).
- Consultant must have vast experience of SAP BW Systems and technologies for BW 7.5, BW4HANA
plus experience of HANA development.
- Have experience of a number of SAP BW implementations and migrating to BW4HANA.
- Strong knowledge of HR BW solutions.
- Extensive expertise of ABAP programming and related SAP Programming methodologies
- Good knowledge of SQL programming
- Deep knowledge of SAP Business Objects technologies (Analysis For Office, Lumira, WEBi)
- Good knowledge of SAP Analytics Cloud
- Experience of Web Dynpro is preferable
- ITIL practices including Service Management, Agile Project Methodologies and MS Office 365
- Experience of managing SAP Systems in a Cloud Platform (SAP HEC, AWS, MS Azure as examples)
We are acting as an Employment Business in relation to this vacancy.
Kontaktdaten
Als registriertes Mitglied von freelance.de können Sie sich direkt auf dieses Projekt bewerben.
Kategorien und Skills
IT, Entwicklung:
Technik, Ingenieurwesen: