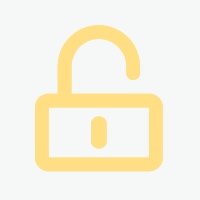 Regulatory Affairs Manager MAA
Firmenname für PREMIUM-Mitglieder sichtbar
September 2021

nicht angegeben

CH-Switzerland
auf Anfrage
23.07.2021
CR/106326_1626959865
Projekt Insights
seit wann aktiv?
Projektansichten
Bewerbungen
Projektbeschreibung
We have a new project opportunity for experienced Regulatory Affairs Manager to support post marketing and life cycle management tasks in order to obtain successful approval.
Your tasks:
* Input in the process development for post-approval and life cycle management
* Advise the regulatory team on applicable regulatory requirements, project specific regulatory issues as assigned;
* Develop further knowledge of the regional regulatory environment, competitor intelligence and therapeutic area.
* Liaising with Regulatory Agencies and Local Operating Companies
* Draft cover letters for Regulatory Agency communication;
* Assist in the preparation of meetings with Regulatory Agencies;
* Liaise with LOCs, and ensure responses to queries are made in a in timely manner, and that content is consistent with the regulatory strategy.
* Assist in development and improvement of processes related to regulatory submissions;
* Review clinical trial plans and protocols and ensure alignment with regulatory requirements;
* Oversee Health Authority Submissions (e.g. Briefing Books, Scientific advice packages, Marketing Authorization Applications (MAAs), New Drug
* Draft and review assigned document content
* Review and approve submission plans
* Ensure country-specific submission packages are made available to the LOCs in accordance with agreed plans.
* Provide regulatory input for and appropriate follow-up to inspections

Requirements:
* University degree - medical or paramedical (pharmacy, biology, veterinary etc.), or equivalent by experience;
* Strong knowledge of regulatory requirements related to submissions, filing and registration process.
* Ability to critically review and compile dossier components
* Experience in submission requirements for lifecycle submissions e.g., protocol amendments, post-approval variations, annual reports, PSUR's, renewal applications
* Up-to-date knowledge of current and pending approvals in specific therapeutic areas.
* Knowledge of laws, guidance's and requirements and their implications related to specific therapeutic areas
* Provide strategic input and technical guidance on regulatory requirements to development teams
* Understands life cycle of drug product from discovery through marketing and post-approval requirements
* General knowledge of HA organizational structure and individual responsibilities in those structures
* General knowledge of HA timelines for reviewing submissions
Kontaktdaten
Als registriertes Mitglied von freelance.de können Sie sich direkt auf dieses Projekt bewerben.
Kategorien und Skills
Marketing, Vertrieb, Kommunikation:
Forschung, Wissenschaft, Bildung: