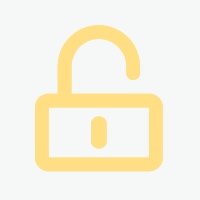 Archiviertes Projekt - Freelance Project Data Manager – Clinical Research (m/w/d)
Firmenname für PREMIUM-Mitglieder sichtbar
Oktober 2021
September 2022
D-Großraum München
75 € Stundensatz
Remote
15.09.2021
Projektbeschreibung
Freelance Project Data Manager – Clinical Research (m/w/d)

This client, an international CRO based in Munich, is currently looking for freelance support in form of a Data Project Manager for a running clinical study they are conducting. In the role you will support the clinical study coordination and keep close contact with the sponsor to ensure smooth running and high-quality results. The initial contract will run for 6-12 months and initially requires some on-site presence in Munich, due to hand-over activities.

Responsibilities:
- Draft Data management plans in collaboration with the clinical research team
- Review of clinical study data
- Operational project management including budgeting and timeline management
- Internal communication with the biostatistics and clinical research team as well as external sponsors
- Data cleaning
- Query Management

Requirements:
- Good knowledge of Clinical Data Management activities as well as several years hand-on practical experience
- Good understanding of Project Management processes and activities
- Excellent background in clinical study design and set-up
- Fluency in English and German required
- Ideally knowledge of the Xclinical System – Marvin

Do you want to learn more about this interesting and challenging project? Then please apply now or get in touch directly to discuss.

Key search terms: Clinical Data, Clinical Data Management, Clinical Data Manager, Clinical Data Specialist, Klinischer Datenmanager, Klinisches Datenmanagement, Data Project Manager, Data Manager, Data Project, German, Deutsch, Deutschland, Germany, interim, freelance, freiberuflich, contractor

Disclaimer:
We operate as an employment agency and employment business. No terminology in this advert is intended to discriminate on the grounds of age and experience, and we confirm that we are happy to accept applications from persons of any age and experience for this role.
Kontaktdaten
Als registriertes Mitglied von freelance.de können Sie sich direkt auf dieses Projekt bewerben.
Kategorien und Skills
Forschung, Wissenschaft, Bildung:
IT, Entwicklung: