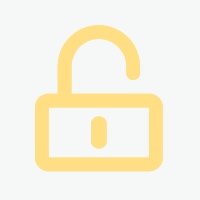 Network Service Owner (m/f/d)
Firmenname für PREMIUM-Mitglieder sichtbar
Dezember 2021
Februar 2022
D-Düsseldorf
auf Anfrage
Remote
14.10.2021
CR/107173_1634198941
Projekt Insights
seit wann aktiv?
Projektansichten
Bewerbungen
Projektbeschreibung
We are currently looking for a Network Service Owner (m/f/d)

Start:01.12.2021
End:28.02.2022
Location:100% Remote
Language: German & English

Background:
The Connectivity team focuses on traditional WAN, LAN, WLAN plus data center and Azure networks. This new role should develop the infrastructure services maintaining the data centre and site LANs incl. traditional switching/routing hardware, cabling, network rooms and core services. The consultant will need to own the service technologies and relationships with technology partners, service providers and key stakeholders

Tasks(performed independently):
*Defining the service design, service management, financial reporting and management and stakeholder management
*Evaluate requirements & consumption of different business units by attending workshops with business representatives that will be conducted by the Project Manager
*Consult support teams to maintain service stability by engaging with incident and problem reporting teams. Solutions will be provided by the IT partners and/or internal architects
*Analyze the business requirements and identify gaps. Consult accordingly and create documentation with the results and proposed solutions in order to present it to internal
*Implement key changes identified to improve the user's experience of connectivity in the areas of WAN, SD-WAN, LAN and WLAN, Cloud networking(ER). Present results
*Steer the implementation of the above mentioned key changes based on project plan by tracking activities and measures assigned to vendors (the goal is to improve network routing, diagnosis & resolution of issues causing IT incidents). Check if the documented changes by the 3rd party supplier are in conformance with the clients Connectivity Strategy and conduct the required technical changes;in the case of errors or missing changes, technically consult the supplier
*Consult the vendors to implement the identified improvements /project results and implement the solutions
*Consult 3rd parties to analyse / improve network routing and regarding the diagnosis/ resolution of issues causing incidents
* Consult stakeholders which have several dependencies on other infrastructure components /applications.Discuss potential negative impacts and alternative methods to check if the requirements can be met using other technology
*Monitor network performance with Monitoring System. Report to team,if the problem has not been raised by monitoring system. Consistently improve performance. IT partners DTBS and/or DXC will conduct implementation
*Steer IT partners (DTBS, DXC, Microsoft) and Network Architects to implement the Connectivity Change Roadmap (includes SD-WAN adoption). Check if planned changes by 3rd party suppliers are in line with roadmap. Provide feedback

Skills:
* Experienced Service Owner
* Business analysis and project management skills
* Understanding concepts of DNS, DHCP, NTP, IP addresses and network design
* Qualified to ITIL standards
* Very strong communication and organizational skills
* Team Player
* Strong initiative and willingness to change
* Highly self-dependent
* Experienced in Stakeholder and 3rd party Management
Kontaktdaten
Als registriertes Mitglied von freelance.de können Sie sich direkt auf dieses Projekt bewerben.
Kategorien und Skills
IT, Entwicklung: