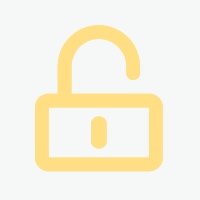 November 2022
Juli 2023
CH-Zürich | CH-8000 Zürich
auf Anfrage
12.10.2022
921607TP_1654838442
Projekt Insights
seit wann aktiv?
Projektansichten
Bewerbungen
Projektbeschreibung
Research Associate (f/m/d) - biology / cloning / molecular / G-Suite / lab automation

Projekt:
For our client in Schlieren Kanton Zürich we are looking for a Research Associate (f/m/d)

Background:
As part of the [...] Research and Early Development organization, Molecular & Cell Technologies department is dedicated to the research and development of potential new therapeutic candidates in early drug discovery.
We focus on the support of portfolio projects during early, pre-clinical development of potential new therapeutic candidates by designing molecules, engineering tools and supplying molecules and tools. That covers the generation of antibody and antigen expression constructs, optimized expression vectors for antigen supply, antibody format conversion, designing and engineering of recombinant cell lines and protein production at different scales.

The perfect candidate:
We are seeking a research associate with relevant molecular biology and protein expression experience to join our highly dynamic team. The main duty of the qualified candidate will comprise setting up and optimizing high throughput automated cloning to generate therapeutic antibodies of different formats.

Tasks & Responsibilities
* Setting up and optimizing high throughput plasmid generation
* Evaluation and optimization of existing workflows
* Transfer of manual workflows to HTP automated processes
* Oversee and optimize relevant associated workflows
* Present and discuss generated data
* Perform data entry and analysis, prepare timely updates of project progress reports
* Organize and maintain detailed records of laboratory processes
* Support maintenance of laboratory supplies and perform additional laboratory duties as assigned

Must Haves:
* Finished apprenticeship, Bachelor's or Master's degree, or equivalent experience in biology or related field
* Min. 2 years experience in a laboratory setting with a focus on molecular biology
* Strong hands-on experience in state-of-the-art cloning techniques
* EDV- experience and a technical flair (G-Suite or MS Office), knowledge in cloning software like Geneious is a plus
* Fluency written and spoken in English is mandatory
* Proactive personality and drive to optimize workflows
* Ability to work independently
* Excellent organizational and documentation skills
* Strong communication and interpersonal skills

Nice to Have:
* Experience in mammalian cell culture and transfection
* Familiarity with lab automation

Reference No.: 921607TP
Role: Research Associate
Industry: Pharma
Location: Schlieren
Workload:100%
Start: 01.08.2022
Duration: 12++
Deadline: 14.06.2022

Should you find yourself suitable for this position then please send us your complete CV.
About us:
We are a certified ISO 9001:2015 Swiss company with offices also located in Germany and Ireland. We are specialised in delivering IT and Life Science candidates for contract work. We were founded in 1997 by IT professionals; hence we well understand what it means to be professionally supported in your search for a new project and being employed.
Kontaktdaten
Als registriertes Mitglied von freelance.de können Sie sich direkt auf dieses Projekt bewerben.
Kategorien und Skills
Forschung, Wissenschaft, Bildung:
IT, Entwicklung:
Management, Unternehmen, Strategie: