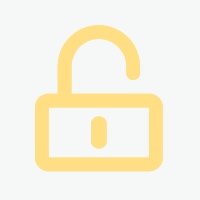 November 2022
Juli 2023
CH-Zug | CH-6300 Zug
auf Anfrage
12.10.2022
921763SKN_1658484210
Projekt Insights
seit wann aktiv?
Projektansichten
Bewerbungen
Projektbeschreibung
Process / MSAT Engineer (f/m/d) - SAP / manufacturing / GMP / German / English


Project:
For our customer based in Rotkreuz we are looking for a highly qualified Process / MSAT Engineer.

Background:

We are looking for an MSAT Engineer within the Manufacturing Science & Technology (MSAT) Engineering Team for our Blood Gas and Electrolyte (BG&E) sensors operations. As MSAT Engineer you will provide scientific support to running BG&E operations. Your experience, analytical approach and know-how will be crucial to support deviation handling and product release, driving investigations and identifying process improvements to ensure the continuous compliance, quality and supply of our blood gas products. You will work in a dynamic environment within a team (squad) dedicated to one of the products, thereby providing production & process support for sensors and/or reagents production.

Tasks & Responsibilities:

- Deviation- , change- and document management in SAP (process/equipment)
- Be a key participant in the manufacturing problem solving process to ensure a fact based and data driven root cause analysis and counter measure identification.
- Ensure compliance status through thorough documentation and timely actions in collaboration with quality assurance
- Adopt & optimize production processes to improve quality, increase yield and lower cost for the respective product
- Be a key player in establishing, maintaining and continuously improving Control Loops for the respective product

Must Haves:

- University degree in Natural Science or Engineering (i.e. Biotech/Biology, Chemistry, Material Science, Mechanical Engineering, Electrical Engineering, …) or apprenticeship with experience in a related field
- Enthusiasm to take responsibility and proactively collaborate with a highly engaged team of engineers, operators, quality assurance, planning&logistics and by creating solutions which take their diverse perspectives into account
- Inspired to learn manufacturing technologies and continuously improve diverse BG&E processes with a hands on approach to support our in-house production efficiently
- Highly motivated team player with excellent communication skills, who is able to 'work independently within and across teams
- Fluent in English and good knowledge of German (verbal and written)

Nice to have:

- Knowledge of good manufacturing practices (GMP)
- Proven problem solving skills in an IVD production/operations environment with a strong customer focus
- relevant work experience in Qualification&Validation, Process Engineering, Screen printing (or support)
- Knowhow in SAP, Matlab, SQL, R, six sigma


Reference Nr.: 921763SKN
Role: Process / MSAT Engineer
Industrie: Pharma
Workplace: Rotkreuz
Pensum: 100%
Start: ASAP
Duration: 12++
Deadline: 28.07.2022
Kontaktdaten
Als registriertes Mitglied von freelance.de können Sie sich direkt auf dieses Projekt bewerben.
Kategorien und Skills
Technik, Ingenieurwesen:
Management, Unternehmen, Strategie:
Forschung, Wissenschaft, Bildung: