Sie kennen sich im Bereich Infrastrukturmanagement aus und lieben Fußball? Dann ist vielleicht unser Projekt des Monats etwas für Sie!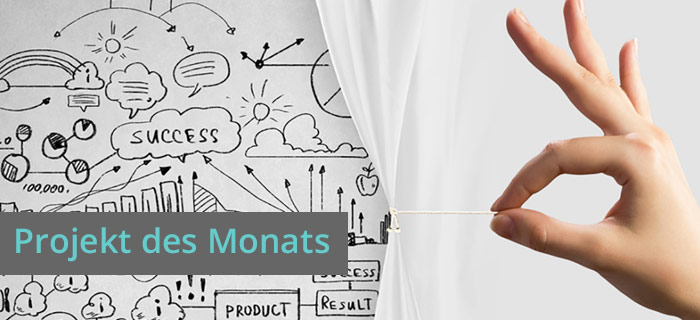 Projektbeschreibung des Anbieters
About us: streetfootballworld is a global NGO that harnesses the power of football to tackle some of the greatest social challenges of our time. The organisation's work supports an international network of over 100 grassroots organizations that use football as a tool to address deep-rooted community issues – ranging from refugee integration in Ireland to gender equality in Kenya. Collectively, the network empowers more than one million disadvantaged young people per year.
As of March 2016, we are looking for a Product Manager – Infrastructure (f/m) for our growing team in Berlin.
YOUR RESPONSIBILITIES
The Product Manager is accountable for streetfootballworld´s infrastructure portfolio, including infrastructure solutions like love.futbol, SafeHub, or Stadium in a Box. He or she will work closely with other managers in the field of product and network management in order to ensure optimum product quality, desirability, and social impact by using the most efficient resources available, satisfying our customers, network member organisations, and third party providers. The Product Manager Infrastructure will report to the Head of Network Development.
You research the current status quo regarding infrastructure solutions within the streetfootballworld ecosystem and create a strategic plan for a new infrastructure portfolio
You conduct market research, analyse potential partner relationships for the products, and continuously develop products into propositions that have an optimum market fit
You create a consistent streetfootballworld internal strategy for the management and execution of each product oversee individual product development of each distinct infrastructure solution
You recruit and supervise third party providers needed to implement the products within the portfolio and manage the implementation of infrastructure projects
You assist our Sales & Marketing team with the identification of high-potential regions and constituencies for the portfolio
YOUR PROFILE
You have an academic degree in a related field of study or you offer equivalent experience in product development and management
You have thorough knowledge of the market relating to infrastructure products, including practical experience with hardware/software models in the sport for development sector
You are a creative and strategic thinker with entrepreneurial spirit and possess the ability and knowledge to strategically develop and tactically deploy products
You have proven project management skills and are quality oriented and cost conscious
You are a strong and self-confident communicator who communicates his/her ideas and proposals convincingly to colleagues, partners, and customers
You are able to structure and carry out your workload independently with a proactive behavior
You are an open-minded team player who likes to think cross departmental and work together with people from different intercultural backgrounds
You can identify strongly with our cause – ideally, you are interested in football as well You offer a high proficiency and fluency in English and if possible knowledge of another language
OUR OFFER
We are offering a six month contract at fair conditions subject to your qualifications and professional experience with the option for a longer term contract
You can expect an international, dynamic, open-minded and passionate culture that provides freedom and space for your individual development
A healthy work-life-balance and a flat hierarchical structure are part of our organizational values
Jetzt kostenlos bewerben!
Zum Projekt und Bewerbungsformular
Das Freelance.de Team wünscht Ihnen viel Erfolg bei der Kundenakquise!
Ähnliche Projekte
Lassen Sie sich ähnliche Projekte wie dieses anzeigen oder richten Sie sich einen kostenlosen Suchagenten für ähnliche Projekte ein.