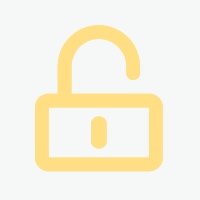 Data Architect - ASAP Start - 8 Month contract
Firmenname für PREMIUM-Mitglieder sichtbar
Juni 2021
Februar 2022
D-Großraum Frankfurt (Oder)
auf Anfrage
Remote
14.05.2021
Projekt Insights
seit wann aktiv?
Projektansichten
Bewerbungen
Projektbeschreibung
Responsibilities:

As Data Architect you will focus on how information moves across the system from one place to another. You will have a high level of Data Integration focus and have a wider understanding of Security, Compliance and Regulations. As a very-hands-on Data Architect you will perform all the core functions of a Data Engineer but supplement this with data-focussed solution design.

You will design the logical and physical models of the data from various systems, including the following: data structures; data relationships; data pipelines; and ELT/ETL processes. You should have a good understanding of the basic principles of Data Lakes, Data Visualisation Platforms and the Cloud Architecture services offered by various vendors that support data operations.

We will be requiring strong Data Integration skills and appreciation of Security because we will be moving data volumes from point to point between highly siloed and secure environments.

Given the complexity of the project some solution architecture experience would be very useful, although certification is not required.

A background is the Government/Secure services or having worked on previous type projects is desirable but not essential. It is however critical that you are used to working with data in highly secure and regulated environments.

Experience:

Demonstrable experience of performing many of the following tasks across design, build, DevOps, accreditation and deployment. You should also be able to travel independently.
Oracle Database Skills (SQL Server also beneficial) Low code solution for Oracle databases
ORDS - Oracle Rest Data Services
Oracle REST API's
Data Migration Project Experience
PL -SQL (programmable SQL)
JAVA Middleware (Tomcat/Glassfish/Weblogic)
Azure Power BI
Palantir Foundry would be desirable or PostGreSQL object orientated data experience
Kontaktdaten
Als registriertes Mitglied von freelance.de können Sie sich direkt auf dieses Projekt bewerben.
Kategorien und Skills
IT, Entwicklung: