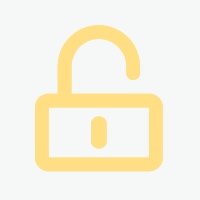 Oktober 2022
Januar 2023
D-Böblingen
auf Anfrage
Remote
23.09.2022
Projekt Insights
seit wann aktiv?
Projektansichten
Bewerbungen
Projektbeschreibung
The main focus for the Support is to act as a project manager for the implementation of a spend cube model and furthermore a procurement controlling tool within PowerBI

Requirements/Tasks
- The consultant will liaise with the stakeholder base as well as with management from Procurement and SQE, ensuring a strong alignment with functional areas, IT and external Service Providers involved.
- The consultant will drive the implementation by external service providers, maintenance, and improvement of the reporting structure for Procurement and SQE and enable to businesses to monitor their performance.
- Documents and formalizes key reporting processes and models to ensure a robust reporting & analytics framework.
- Checks reports and analytics on consistency and content together with the business, drives corrections on the data model or initiates correction of interfaced data (e.g. SAP)
- Develops ideas for enhancement and improvement of current tools, reports, and data structures
- Liaises with external and internal IT Service Providers. Monitor progress on implementation, co-ordinate resources, budget, and timelines.
- Develops external networks for additional insight, to benchmark implemented solutions, activities, and to identify areas for improvement

Profile/Qualifications
- Fluent English Speaker
- Knowledge of SAP MM systems utilisation, processes and master data.
- Preferably familiar with PowerBI or other reporting/visualisation tools.
- Experience within Procurement and the set-up of Procurement Controlling tools (approval workflows etc) and other business reports, must have a passion for working with data and numbers.
- Advanced understanding of Procurement spend cubes and data models including spend/savings forecasting.
- Proven success in project planning and project management and related software tools
Kontaktdaten
Als registriertes Mitglied von freelance.de können Sie sich direkt auf dieses Projekt bewerben.
Kategorien und Skills
Einkauf, Handel, Logistik:
Finanzen, Versicherung, Recht:
IT, Entwicklung: