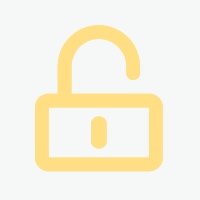 Februar 2023
Dezember 2023
CH-Basel | CH-4000 Basel
auf Anfrage
12.01.2023
922214SDA_1669715941
Projekt Insights
seit wann aktiv?
Projektansichten
Bewerbungen
Projektbeschreibung
Order & Distribution Manager Affiliates (f/m/d) - Supply Chain / pharma industry / SAP MM/SD / APICS certification / English & German


Project:
For our customer a big pharmaceutical company in Basel we are looking for a highly qualified Order & Distribution Manager Affiliates.

Background:

Our client delivers medicines that have a positive impact on patients' lives' - The Supply Chain Operations team ensures on-time and in-full delivery of products, documents and data along the global supply chain. Our client provide right first time order, inventory and logistics management services by effectively collaborating with different partners, suppliers and customers around the world as one end-to-end network. As an Order & Distribution Manager you trade and deliver Drug Product and Finished Products to packaging sites, a defined range of customers and countries within a given region. This includes the on-time and in-full supply of products and required documents worldwide, starting with a customer order receipt and ending with goods arrival at the final destination. Moreover, you build and maintain strong relationships with stakeholders and interfaces, lead discussions, root cause analysis, problem solving efforts and process improvements to ensure that reliable and compliant supply is secured and performance targets and customer requirements are met or exceeded. Our client is an agile organization with distributed authority and a purpose driven culture that is built on trust and cooperation, where people are inspired to co-create solutions and develop the capabilities required to deliver our mission. Our client has two open positions, one is located in Kaiseraugst for the Affiliates Team responsible for ex Kaiseraugst and the other one is located in Basel for the Affiliates Team responsible for ex CMO. Please mention in the Cover Letter if one candidate is only interested in one location, otherwise the manager will check where they suit best.


The perfect candidate: Our client is looking for a Young professional to Professional candidate who has hands-on experience in SAP MM/SD (Delivery Module) and is very proactive, self organized and self driven and has the ability to prioritize tasks. The mentioned soft skills in the Must Have criteria's need to be matched.

Tasks & Responsibilities:

* Ensure products are delivered in quality, on time and in a compliant way
* Administer effective inventory, order fulfillment and logistics operations
* Perform stock control, changes and adjustments to fulfill demand and avoid obsolescence
* Manage operational issues and discrepancies with logistics service providers
* Drive performance monitoring and assessment to address key issues
* Maintain effective communication and collaboration across functions


Must Haves:

* Bachelor degree in Supply Chain or similar discipline, or related work experience
* Min. 3- 5+ years of supply chain experience as a Planer, Order and Affiliates Manager or on Logistics
* Experience in the pharma industry
* Hands-on experience of SAP MM/SD transactions
* Excellent verbal and written communication skills in English language
* Focuses on activities that provide the most value and is self-accountable for meeting commitments
* Recognizes the contributions of teammates and peers
* Enjoy working in a fast and challenging environment
* Interested to collaborate with colleagues in a truly global team
* Open-minded and goal-oriented
* Able to work in a fast developing environment
* German is beneficial


Nice to Haves:

* APICS certification (or equivalent) are a strong plus


Reference Nr.: 922214SDA
Role: Order & Distribution Manager Affiliates
Industrie: Pharma
Workplace: Basel/ Kaiseraugst (depending on the team)
Pensum: 100%
Start: 01.02.2023
Duration: 12++
Deadline: 05.12.2022
Kontaktdaten
Als registriertes Mitglied von freelance.de können Sie sich direkt auf dieses Projekt bewerben.
Kategorien und Skills
Marketing, Vertrieb, Kommunikation:
Einkauf, Handel, Logistik:
Management, Unternehmen, Strategie:
Forschung, Wissenschaft, Bildung:
IT, Entwicklung: