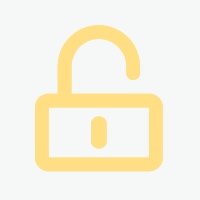 Januar 2023
März 2023
CH-Zürich | CH-8000 Zürich
auf Anfrage
12.01.2023
CF-34022659_1673450681
Projekt Insights
seit wann aktiv?
Projektansichten
Bewerbungen
Projektbeschreibung
One of our client is in need of an S2P Senior Business Analyst/Requirements Engineer (m/w/x). For this reason, we are looking for a talented professional, who is willing to be a part of this project.

* As the position is in Switzerland (not EU) we are only able to work with people who have a European passport OR already a Swiss working permit.
* I will be able only to get back if suitable

General Information:

Start date: ASAP

Duration: 4 months with option for 3-month extension

Workload: 100%

Work location: Zurich

Remote: On-site work in Zurich required every two weeks


YOUR TASKS

* Participation in the integration of a new cloud-based OCR solution into the customer system landscape (incl. interfaces)
* Responsible for the collection of professional and technical requirements
* Definition of solution variants, in close coordination with the implementation partners and the specialist representatives
* Formulation of user stories, in coordination with the product owner
* Preparation of the necessary documents according to program governance
* Definition of test cases incl. execution


YOUR PROFILE

* Fluency in German. French is beneficial
* Ability to work in a team
* Ability to act independently and take responsibilities
* Good communication skills
* Determination / Persistence


If this outstanding opportunity sounds interesting for you, do not hesitate to contact me for more details or send me your CV. Or if you know someone is looking for a new opportunity to grow please let him know.

To get information that is more personal about open positions and market trends please contact me directly.

Looking forward to your contact request.


Kontaktdaten
Als registriertes Mitglied von freelance.de können Sie sich direkt auf dieses Projekt bewerben.
Top-Auftraggeber
- erste Brand von SThree, Erfahrung seit 1986
- Umfassendes Know-How im IT-Umfeld
- Abdeckung nahezu aller Märkte in der IT
- Datenbank mit > 1 Mio. Tech Kandidaten
- 25 Standorte weltweit
Kategorien und Skills
Management, Unternehmen, Strategie:
IT, Entwicklung: