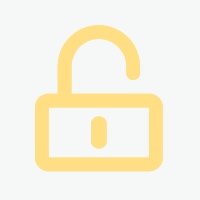 März 2023

nicht angegeben

CH-Großraum Basel
auf Anfrage
09.02.2023
673355/1-en
Projektbeschreibung
Ihre Aufgaben:
• IT team management in terms of defining, planning and tracking of activities, work packages and deliverables, progress, action item management etc. Apply waterfall and agile methodologies
• Initiate and coordinate collaboration between the Business and IT Experts to consult the Business on all process- and functional solution aspects, and support the modeling, documentation and review of business processes
• Steer collaboration with the IT Supplier on design definition and review, solution build, test, transition & deployment, knowledge transfer/sharing, and in general to ensure comprehensive planning and on time delivery
• Initiate and coordinate collaboration with the IT Supplier functional/solution resources as well as other relevant experts to ensure that E2E and integration aspects and dependencies are considered in design and implementation topics, activities and deliverables
• Initiate and coordinate collaboration with partner projects/solutions to align on design, architectural and implementation standards, roadmaps and approaches
• Initiate and coordinate collaboration with other project streams and experts regarding requirements, design, build, testing, validation (CSV), master data, interfaces, partner teams/services etc. on respective topics, activities, deliverables, resources, dependencies, risks & issues
• Collaborate with the Test Lead on involvement, responsibilities and deliverables of the functional resources in preparation, support and execution of informal and formal testing. Drive and support similar IT- and Business collaboration in the areas of data maintenance & migration, authorizations, and transition & deployment (incl. hyper-care and handover of the solution to the Operational support organization)
• Ensure that the solution design and implementation considers Roche solution and architecture standards, guidelines and best practices
• Report on status of activities and deliverables within the established project governance, and escalate process and project risks and issues (RAID)

Ihre Qualifikationen:
• Professional background in an IT related field
• Experience in an (IT) project team/stream lead role, preferably in SAP areas like EWM and TM
• Knowledge and experience in working with agile project methodologies such as Scrum, SAFe, Waterfall
• Very strong track record of successful completion of implementation projects involving supplier management and highly complex applications and stakeholder landscape
• Experience in consulting and collaborating with Business and IT colleagues and stakeholders on a wide range of functional solution aspects (e.g. business process/requirements and modeling, functional integration impact and aspects to other solution components, including interfaces)
• Experience in delivering GxP and CSV solutions, ideally in a pharmaceuticals / life sciences environment
• Experience in collaborating with an external IT SI, as well as with multiple IT- and Business stakeholder groups
• Fluent in English and German
• A strong desire and ability to lead, plan, coordinate, manage, facilitate and enable
• Very clear communication skills, open-mindedness and ability to listen to input and feedback from others

Ihre Vorteile:
• International Environment
• Support throughout the entire recruitment process
• Renowned pharma company

Projektdauer: 12 MM++





Sie sind Freiberufler? Dann freuen wir uns auf Ihre Bewerbung!
Kontaktdaten
Als registriertes Mitglied von freelance.de können Sie sich direkt auf dieses Projekt bewerben.
Kategorien und Skills
IT, Entwicklung:
Einkauf, Handel, Logistik:
Forschung, Wissenschaft, Bildung: