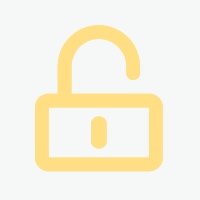 November 2023
Oktober 2024
CH-Basel
auf Anfrage
25.09.2023
922904SGR_1695382278
Projekt Insights
seit wann aktiv?
Projektansichten
Bewerbungen
Projektbeschreibung
Senior Alliance & Project Manager (f/m/d) - BARDA /government / US / public sector / infectious diseases

Project:
For our customer a big pharmaceutical company in Basel we are looking for a highly qualified Senior Alliance &
Project Manager

Background:

Several development efforts in the infectious disease field are partially supported by the US Biomedical Advanced Research and Development Authority (BARDA). We are looking for a highly motivated Senior Alliance & Project Manager who will be the main point of contact between the discovery, clinical development and diagnostic teams in Roche and BARDA. By working closely with the Pharma and Diagnostics development and supporting functions, the candidate delivers high-quality Alliance and Project Management support by being responsible for the management of complex master project plans. Deliverables include responsibility for reporting, facilitation of meetings, budget oversight, project milestone tracking and risk management, conflict resolution and communication to internal and external key stakeholders. The Senior Alliance & Project Manager has experience in drug and/or diagnostics development and ensures delivery of project milestones within the established timeframes, costs, and expected quality while demonstrating contract compliance. A person with excellent communication skills combined with a proactive, accountable, organized and diligent yet flexible personality who wants to be part of Roche's commitment in fighting antimicrobial resistance, is prone to enjoy this position.

The perfect candidate has 5 years of extensive Alliance and Project management experience in the pharmaceutical industry. The person is a seasoned Alliance Manager who has accompanied partnerships in the private or public sector. Additionally, the candidate has the knowledge of drug development from early discovery to end of life cycle and successful completion of global projects in a regulated environment.

Tasks & Responsibilities:

Management of the Alliance with our partner BARDA to ensure partnership progresses and key challenges are addressed
* Effectively facilitates and leads joint project team meetings with BARDA (set agenda, organize meetings, edit minutes, tracks actions, etc) as the Alliance Manager in charge
* Drives Project Management excellence through best-in-class Project Management methodologies, systems and tools. Adapts relevant Project Management processes and structure in alignment with stakeholders and ensure process implementation within project team
* Prepares and leads joint governance committee meetings working with internal and external senior leadership and delivers informative, well-organized reports and presentations on project status and selected project topics to the partner
* Fulfills all reporting requirements in alignment and compliance with contractual obligations, managing issues and conflicts proactively to the benefit of the partnership
* Manages the preparation of reports to document project progress, financial status and ensures project documents are complete, current, and stored appropriately
* Monitors and reports on project issues, risks, changes, progress and deviations from plan and escalate to functional management in a timely fashion and propose mitigation strategies
* Facilitates and coordinates project setup, planning, implementation and progress. Holds regular status meetings with internal project teams to ensure milestones are being met
* Conducts post-project debrief to identify and communicate learnt lessons
* Integrates into the project teams for the delivery of all contract related project deliverables
* Implements contractual amendments in coordination with Legal, Finance, IP and all relevant internal stakeholders
* Effectively manages communications, expectations, and interactions with all departments and internal and external stakeholders. Identify and assess impact on all stakeholders and manage the communication accordingly
* Collaborates to establish a working relationship with Pharma and Diagnostics development and supporting functions. Works within global cross-functional teams to build strong Business relationships

Must Haves:

University Degree in a scientific or healthcare related discipline or an equivalent degree
* Min. 5 years of extensive Alliance and Project management experience, preferably in pharmaceutical/ biotech/health industry, ideally in a drug development environment
* Seasoned Alliance Manager who has accompanied partnerships in the private or public sector
* Knowledge of drug development from early discovery to end of life cycle and successful completion of global projects in a regulated environment
* Expert knowledge of and experience with Project Management disciplines, methodology, tools and project management reporting elements for projects funded by external grants and contracts
* Strong experience in the preparation of master project plans and the preparation of complex project reports
* Outstanding strategic and operational management skills with the ability to develop and present sound proposals and recommendations with high-quality
* Proactive, solution and detail oriented
* Exceptional organizational & time management skills: proven ability to manage complex objectives and goals to an effective and efficient conclusion
* Ability to successfully manage multiple projects simultaneously
* Proven experience in stakeholder management and ability to effectively collaborate across global organizations, build consensus, and manage conflict in challenging or difficult situations
* Excellent interpersonal and communication skills with a proven ability to lead and develop project teams of diverse expertise on both a direct and matrix basis to achieve organizational objectives
* Able to work effectively across cultures
* Strong oral and written English skills

Nice to have:
* Several years of Alliance Management experience, preferably including projects funded by government grants such as BARDA contracts
* Experience in the infectious diseases healthcare landscape

Reference Nr.: 922904SGR
Role: Senior Alliance & Project Manager
Industry: Pharma
Workplace: Basel
Pensum: 100%
Start: 01.11.2023
Duration: 12++

Deadline: 28.09.2023

If you are interested in this position, please send us your complete dossier via the link in this advertisement.

Contact us for more information about our company, our positions or our attractive Payroll-Only programme.


About us:

We are an ISO 9001:2015 certified Swiss company with offices in Germany and Ireland. We specialise in the placement of highly qualified candidates for recruitment in the fields of IT, Life Science & Engineering.

We offer staff leasing & payroll services. For our candidates this is free of charge, also for Payroll we do not charge you any additional fees.
Kontaktdaten
Als registriertes Mitglied von freelance.de können Sie sich direkt auf dieses Projekt bewerben.
Kategorien und Skills
Management, Unternehmen, Strategie:
Forschung, Wissenschaft, Bildung: