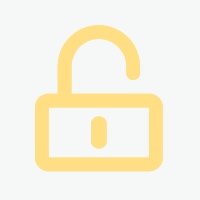 Archiviertes Projekt - QA / QC Specialist Pharma
Firmenname für PREMIUM-Mitglieder sichtbar
Mai 2021

nicht angegeben

CH-Basel
auf Anfrage
30.04.2021
BBBH16950_1619783975
Projektbeschreibung
QA / QC Specialist Pharma vacancy for a globally operating Basel based company in the pharmaceutical sector.
Your experience/skills:

* Bachelor of Science with 8+ years work experience, Master of Science with 4+ years' experience or PhD in a relevant profession coupled with an appropriate number of years of experience in an analytical GMP environment
* Advanced knowledge of qualification processes for laboratory systems, including software qualification (CSV) and related technical tools and software in addition to scientific project management and leadership skills
* Well-versed with laboratory and technical tools plus a thorough understanding of relevant regulatory guidelines and regulatory expectations combined with the ability to work in and lead teams
* Competent handling of software and computer tools in compliance with good documentation, presentation and communication skills as well as awareness of safety regulations and for safe handling of chemicals and equipment
* Languages: English, fluent in written and spoken, German is beneficial

Your tasks:

* Initiating, supporting and supervising qualifications of complex analytical equipment, including corresponding software qualification, in close collaboration with the analytical laboratories while also acting as a trainer for relevant qualification topics
* Being the first point of contact to Quality Compliance in all topics related to your field of work plus contributing to global teams, projects, networks and platforms as well as communicating key issues and critical topics in a timely manner to the appropriate management level
* Managing deviations related to complex analytical systems paired with writing and reviewing quality documents to ensure compliance to global guidelines and participating in budget forecast, grant preparation and tracking of invoices
* Interpreting results, evaluating data, drawing relevant conclusions and writing reports in addition to Interacting with other teams and functions to facilitate transfer of knowledge and actively contributing to team goals
* Participating in evaluation of new scientific technologies and prepare CAR and URS if applicable while also leading team members, interacting with authorities and contributing to Networks, target achievements according to network charter and annual objectives

Start: 06/2021
Duration: 06MM+
Location: Basel, Switzerland
Ref.Nr.: BH16950
Does this spark your interest? Then take the next step by sending us your CV as a Word document and a contact telephone number on which you are reachable during working hours.
Going the Extra Mile.
As a preferred recruitment agency for Swiss banks, international insurances, finance service providers, software and pharma companies, we acquire exciting positions since 1998 in Zurich, Bern, Basel and other regions in Switzerland every day.
Due to work permit restrictions we unfortunately can only consider applications from EU or Swiss citizens as well as current work-permit holders for Switzerland.
New to Switzerland? In case of a successful placement, we support you with:

* All administrative questions
* Finding an apartment
* Health - and social insurance
* Work permit and much more

Thank you for your interest. By applying, you give us the permission to internally store and process your data for the application process. We strictly comply with the applicable data protection laws.
Kontaktdaten
Als registriertes Mitglied von freelance.de können Sie sich direkt auf dieses Projekt bewerben.
Kategorien und Skills
Sprachen, Dienstleistung, Soziales: