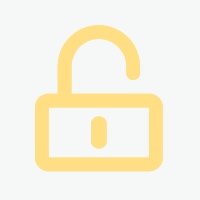 Regulatory Affairs CMC Associate Manager
Firmenname für PREMIUM-Mitglieder sichtbar
November 2021
Dezember 2022
CH-Basel
auf Anfrage
14.10.2021
BBBH17642_1634203997
Projekt Insights
seit wann aktiv?
Projektansichten
Bewerbungen
Projektbeschreibung
Regulatory Affairs CMC Associate Manager vacancy for a globally operating Basel based company in the pharmaceutical sector.
Your experience/skills:

* Regulatory experience combined with experience in drug or biopharmaceuticals is preferred
* Working knowledge of chemistry or biotechnology, analytics or pharmaceutical technology
* Ability to critically evaluate data from a broad range of scientific disciplines
* A thorough understanding of regulations, guidelines for NCEs and product life cycle maintenance as well as know-how of the drug development process is desirable
* Degree in Chemistry, Pharmacy, Biochemistry, Biotechnology, Biology or equivalent
* Languages: English, fluent in written and spoken, German is beneficial

Your tasks:

* Authoring high-quality CMC documentation for HA submission, applying agreed CMC global regulatory strategies, assuring technical congruency and regulatory compliance
* Preparing CMC responses to health authority questions during development, registration and product lifecycle
* Identifying the required documentation for global submissions and negotiate the delivery of approved technical source documents in accordance with project timelines
* Analyzing content, quality or timeliness issues with source documents, or any other potential authoring issues
* Contributing to the regulatory strategy, identifying the critical issues and lessons learned

Start: 11/2021
Duration: 12MM+
Location: Basel, Switzerland
Ref.Nr.: BH17642
Does this spark your interest? Then take the next step by sending us your CV and a contact telephone number on which you are reachable during working hours.
Going the Extra Mile.
As a preferred recruitment agency for Swiss banks, international insurances, finance service providers, software and pharma companies, we acquire exciting positions since 1998 in Zurich, Bern, Basel and other regions in Switzerland every day.
Due to work permit restrictions we unfortunately can only consider applications from EU or Swiss citizens as well as current work-permit holders for Switzerland.
New to Switzerland? In case of a successful placement, we support you with:

* All administrative questions
* Finding an apartment
* Health - and social insurance
* Work permit and much more

Thank you for your interest. By applying, you give us the permission to internally store and process your data for the application process. We strictly comply with the applicable data protection laws.
Kontaktdaten
Als registriertes Mitglied von freelance.de können Sie sich direkt auf dieses Projekt bewerben.
Kategorien und Skills
Technik, Ingenieurwesen:
Forschung, Wissenschaft, Bildung: