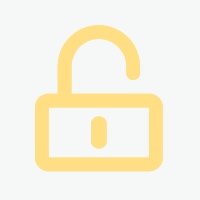 November 2022
September 2023
CH-Zug | CH-6300 Zug
auf Anfrage
12.10.2022
921885_1661332486
Projekt Insights
seit wann aktiv?
Projektansichten
Bewerbungen
Projektbeschreibung
Business Analyst Product Configuration Management (f/m/d) - data design and analytics / MS SQL / governance / userstories / Tableau

Project:
For our customer based in Rotkreuz we are looking for a highly qualified Business Analyst Product Configuration Management

Background:

For the ASPIRE Product & Service Configuration Lifecycle Management (PSCLM) the team is looking for a Business Analyst/ Business Process Expert. The candidate will be part of or in charge of building/improving capabilities for seamless Configuration Management end-to-end, from engineering BOM to sales BOM to Installed Base, enterprise-wide. The current phase focuses on "as installed / as maintained", with a high value business case in service efficiency and compliance (15% contribution to DIA ASPIRE case). The Client´s data model extends from high-level customer lab view with system-to-system workflow relationships, down to device component /spare parts registration by serial/revision number with a very complex and diverse hardware / software product landscape. IT solution scope: Integration of existing configuration data from different process platforms, data visualization for service and quality management staff, new process tools for configuration updates and quality assurance, interface to commercial analytics.

The team is looking for a Professional Business Analyst who already has hands-on work experience in process creation, data analytics and is able to communicate to different stakeholders.

Tasks & Responsibilities:

* Strengthen our Agile Release Train in a range of activities from data and process analysis to the design and implementation of specific epics
* Establish & drive collaboration with spare parts serialization work stream in Global Customer Support / SWA Lifecycle Team
* Conceptualize end-to-end process and data flow for "as maintained" Instrument configuration
* Guide the implementation of process elements covered by ASPIRE PSCLM
* Interface to commercial analytics teams, manage business continuity and improvement requirements
* Guide implementation on ASPIRE PSCLM side

Must Haves:

* Min. Bachelor Degree in Business Administration, Computer Sciences or related
* Min. 3-5+ years' experience as Business Analyst or Business Process Expert, preferred in the highly regulated environment
* Min. 3+ years hands on experience in data design, analytics and data governance
* Strong Knowledge in business process including stakeholdermangement and creation of userstories (technical to business)
* Ability to build & manage activity stream with moderately sized, yet business essential teams in commercial and backoffice (e.g. SWA/Hitachi technical product management, ReMix, etc.)
* Experience in MS SQL and Tableau
* Fluency in English (spoken and written)
* Communication skills with different levels of stakeholders
* Teamplayer

* Ability to organize themselves, presentation skills, independent, proactive

Nice to have:

* Configuration Management best practice experience is a plus
* Experience in SAP S4 Hana Installed Base/ Salesforce Installed Base, ThingWorx, Snowflake, Data Mesh, BIM * German is a plus
* Experience in agile methodologies (SCRUM, SAFe)

Reference Nr.: 921885
Role: Business Analyst Product Configuration Management
Industrie: Pharma
Workplace: Rotkreuz
Pensum: 100%
Start: ASAP/ 01.11.2022
Duration: 12++
Deadline: 30.08.2022

If you are interested in this position, please send us your complete dossier.
About us:
We are an ISO 9001:2015 certified Swiss company with offices in Germany and Ireland. We specialise in the placement of highly qualified candidates for recruitment in the fields of IT, Life Science & Engineering.

We offer staff leasing & payroll services. For our candidates this is free of charge, also for Payroll we do not charge you any additional fees.
Kontaktdaten
Als registriertes Mitglied von freelance.de können Sie sich direkt auf dieses Projekt bewerben.
Kategorien und Skills
Management, Unternehmen, Strategie:
IT, Entwicklung:
Marketing, Vertrieb, Kommunikation: