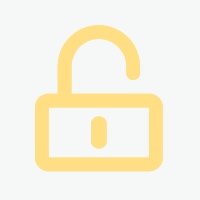 November 2022
September 2023
CH-Zürich | CH-8000 Zürich
auf Anfrage
12.10.2022
921909SGR_1662041705
Projekt Insights
seit wann aktiv?
Projektansichten
Bewerbungen
Projektbeschreibung
Data Analyst (f/m/d) - Bioinformatics / Spotfire / JIRA / Python / IDBS E-WorkBook / BioBook / English

Project:
For our customer based in Schlieren we are looking for a highly qualified Data Analyst

Background:

We are currently looking for an experienced data expert with business analyst skills to join the Display Technologies team in RICZ, Schlieren. It will involve business analysis and strong interaction with several internal and external IT collaborates to accelerate the FAIRification process within our team. The candidate is expected to get familiar with the research and workflows the group is performing and translate this to IT solutions to better support the development of new drugs. Tasks will involve several topics from structured data capturing, onboarding of users, data visualization and building awareness how IT tools can support decision-making

Tasks & Responsibilities:

* Gain a general understanding of the research and workflows performed in the Display Technologies team to help developing improved analysis tools
* Gain a deep understanding of the IT landscape within pRED/LMR and Display Technologies
* Support scientist to do configuration in the IT systems or perform those configuration on the scientists behalf
* Discover, analyze, and refine the implementation of use cases supporting the work of scientists in pRED by engaging with different stakeholders and user representatives
* Overlooking FAIRification process of our assay data:IDBS E-WorkBook/BioBook templates (requirements analysis and communication Zifo, experience in BioBook spreadsheet development)
* Setting up Certara D360 queries and Tibco Spotfire Templates for supporting decision making

Must Haves:

* Min. Bachelor in Computer Sciences or Bioinformatics with an Biological/Lab understanding
* Min. 2-3 years' experience in lab automation and data analysis, preferred in Tecan Evo Plus and Fluent, Biosero Green Button Go (GBG)
* Min. 2 years of experience as Data Analyst with Business Analyst tasks (e.g. user stories between Lab and Developers) in pharma research industry
* Hands-on experience in Spotfire, JIRA, Python
* Theoretical Knowledge and understanding of IDBS E-WorkBook/BioBook
* Excellent organizational and communication skills
* Proactive and Teamplayer
* Self-driven and able to organize themselves
* Able to communicate with different internal stakeholders (Lab and Developers)
* Fluency in spoken and written English is a must

Nice to have:

* Knowledge in Certara D360
* Knowledge in Version Control (Git), Business Process Modeling (Camunda)

Reference Nr.: 921909SGR
Role: Data Analyst
Industrie: Pharma
Workplace: Rotkreuz
Pensum: 70-100%
Start: 01.11.2022
Duration: 12 months (Maternity leave cover)
Deadline: 07.09.2022

If you are interested in this position, please send us your complete dossier.
About us:
We are an ISO 9001:2015 certified Swiss company with offices in Germany and Ireland. We specialise in the placement of highly qualified candidates for recruitment in the fields of IT, Life Science & Engineering.

We offer staff leasing & payroll services. For our candidates this is free of charge, also for Payroll we do not charge you any additional fees.
Kontaktdaten
Als registriertes Mitglied von freelance.de können Sie sich direkt auf dieses Projekt bewerben.
Kategorien und Skills
IT, Entwicklung:
Forschung, Wissenschaft, Bildung:
Management, Unternehmen, Strategie: