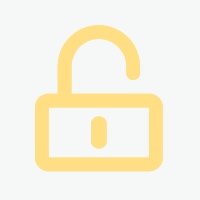 November 2022

nicht angegeben

CH-Zug | CH-6300 Zug
auf Anfrage
12.10.2022
921944NC_1663229892
Projekt Insights
seit wann aktiv?
Projektansichten
Bewerbungen
Projektbeschreibung
Sourcing Specialist-Procurement/Mybuy/SAP/ eAuction/ eContracting/German/English
Project:
For one of our clients in Rotkreuz, we are looking for highly qualified Sourcing Specialist.

Background:
The Diagnostics Global Direct Procurement is the global organization within Global Operations [...] Diagnostics HQs and is responsible for strategic supplier management and strategic procurement activities for finished goods, intermediates and raw materials directly related to production, as well as logistics services and product software.

The Upstream procurement department regarding supplier management and procurement activities for the development projects of region Europe for all business areas including Instruments & Software, Consumables, BioChemicals and Reagents for Global Direct Procurement at [...].

The perfect candidates have at least 1-3 years of work experience in procurement in addition to a finished apprenticeship or university degree and speak and write fluent German and English.

Tasks & Responsibilities:
-Support the effective procurement of products and services in a timely and efficient manner
-Maintain master data, including materials, suppliers and workflows
-Support the Procurement organisation to ensure that all relevant documentation is complete and available in SAP (for example request for purchase, scoring tools and results, signature sheets, contracts and statements of work)
-Provide operational procurement support as assigned by the team lead, such as providing support to supplier data entry, blocked invoice resolution or MyBuy purchase requisitions
-Work with team members and business partners to mitigate any Procurement and/or business issues and help achieve agreed business goals
-Execute operation procurement activities in line with a responsible Procurement approach while using tools, processes, policy setting and enforcement in alignment with business processes
-Contribute to the delivery of established targets and metrics on customer service; track and monitor these metrics where required, and escalate issues as they arise

Must Haves:
-Finished apprenticeship or university degree in commercial area
-1-3 years of work experience in procurement
-Good IT skills with G-Suite and with electronic ordering systems; knowledge of MyBuy & SAP is a plus
-Very good German and good English skills written and spoken are required
-Very good communication skills
-Strategic thinking and understanding of higher-level contexts
-Conceptual and analytical skills
-Enthusiasm, proactivity and initiative
-Results-oriented approach as well as target group-oriented and confident appearance

Nice to haves:
-Experience with cost reduction and value enhancement measures.
-Knowledge of contract document management systems, templates, and processing tools (e.g., eSourcing, eAuction, eContracting)

Referenz Nr.: 921944NC
Role: Sourcing Specialist
Industry: Pharma
Location: Rotkreuz
Workload: 100%
Start: ASAP
Duration: 6++

Should you find yourself suitable for this position then please send us your complete CV.

About us:We are an ISO 9001:2015 certified Swiss company with offices in Germany and Ireland. We specialise in the placement of highly qualified candidates for recruitment in the fields of IT, Life Science & Engineering.
Kontaktdaten
Als registriertes Mitglied von freelance.de können Sie sich direkt auf dieses Projekt bewerben.
Kategorien und Skills
Einkauf, Handel, Logistik:
IT, Entwicklung: