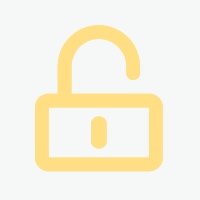 November 2022
Dezember 2023
CH-Zürich | CH-8000 Zürich
auf Anfrage
23.09.2022
CF-33959106_1663939120
Projekt Insights
seit wann aktiv?
Projektansichten
Bewerbungen
Projektbeschreibung
A valued client of mine is looking for a Senior Software Developer C#/C++


The mission of the department is the development of Software for Polymerase Chain Reaction Instruments. The candidate will ideally need to develop connected services and tools within that ecosystem. You will need to support one of the teams SAFe/SCRUM teams in SW instrument development and motivated to be part of the development of next-generation PCR instruments.


You Must Have:

* 5+ years of experience as a software engineer with hands-on experience, preferably in the IVD (vitro diagnostic device) sector, working in agile teams

* Highly skilled in all of the mentioned technologies: C# /.Net Framework / .Net Standard / .Net Core

* Experience working in highly regulated environments (IEC 62304, FDA)

* Experienced in automated testing and mocking frameworks

* Fluent programming skills in object-oriented languages

* Bachelor's degree / Master's degree in Computer Science

* Fluent in English necessary / German beneficial


Tasks & Responsibilities:


* Produces software based on software requirements, the project's software architecture, and other project guidelines

* Contributes to all phases of software development from feasibility studies through design, development, testing, and bug fixing including software maintenance

* Participates in defining work packages, their estimation, planning, and implementation within the software development team

* Provides work status and issue notification within the software development team and if required to software project management

* Accurate code design and implementation including the tests to verify the code against the unit and/or subsystem specifications

* Review and analysis of your source code with your peers.

* Review on request for the source code of your peers in the software development team

* Reviews the application design, functionality, usability, and performance to enhance it

* Ability to collaborate and communicate effectively within and outside the team

* Takes responsibility for quality and project delivery targets

* Leadership attitude in shaping the product together with the team


General Information:

* Start date: November 2022

* Latest Start Date: December 2022

* End date: 31/12/2024

*Home Office: hybrid set up


Don't miss this great opportunity , Apply here now with your resume

Please attach your most recent CV in English tailored to this job description


Additional references may be required .


Good Luck!
Kontaktdaten
Als registriertes Mitglied von freelance.de können Sie sich direkt auf dieses Projekt bewerben.

Trusted Partner
- erste Brand von SThree, Erfahrung seit 1986
- Umfassendes Know-How im IT-Umfeld
- Abdeckung nahezu aller Märkte in der IT
- Datenbank mit > 1 Mio. Tech Kandidaten
- 25 Standorte weltweit