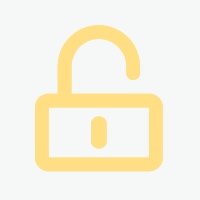 Oktober 2022

nicht angegeben

CH-Zürich
auf Anfrage
26.09.2022
647106/1-en
Projekt Insights
seit wann aktiv?
Projektansichten
Bewerbungen
Projektbeschreibung
Ihre Aufgaben:
• Leads medical to medical communications in the field

• Scientific expert for HCPs, medical societies, academia, etc.

• Medical Stakeholder Management

• Proactive reach-out and project initiation/collaboration

• Plans and executes medical scientific strategic plans, as per their specialty role

• Aligns, collaborates, and contributes to different internal stakeholders

• Provides strategic medical input to the BUs and contributes to company's plans through actionable customers' medical insights

• Scientific consultant for Brand Teams (XFT collaboration) providing expertise and support to disease area/therapeutic area

• Is a key contributor to ensure company's medical compliance

• Early outreach / customer engagement

• Collaboration with clinical operations

• Local data projects in collaboration with MAS RWE & Data Specialist

Ihre Qualifikationen:
• University degree (human/veterinary medicine, pharmaceutical or life-science)

• Experience in the pharmaceutical industry or clinical / pharmaceutical area

• Excellent communication and presentation skills, adapted to audience, paired with excellent listening ability, asking the right questions, including virtual setting and interactions

• Ability to orchestrate the omnichannel-customer-journey to create a seamless experience
Good understanding of local health care system, access to products and local environment

• Knowledge of the relevant and applicable Codes of Practice, regulations, and guidelines across country to ensure an effective and overall compliance

• Awareness for compliance and legal requirements

• Willingness to travel

• Fluent German, very good command of English

• Comprehensive understanding of the Country health environment including its structure, policy, key members, and scientific societies as well as of the drug development process

• Knowledge/understanding of epidemiology, real world data generation and interpretation, medical statistics

Ihre Vorteile:
• A lively, interesting and international environment

• An opportunity for continuous growth and professional development

• Pleasant working atmosphere

• Challenging and varied tasks in a promising and innovative industry

Projektdauer: 12 MM





Sie sind Freiberufler? Dann freuen wir uns auf Ihre Bewerbung!
Kontaktdaten
Als registriertes Mitglied von freelance.de können Sie sich direkt auf dieses Projekt bewerben.
Kategorien und Skills
Sprachen, Dienstleistung, Soziales:
Forschung, Wissenschaft, Bildung: