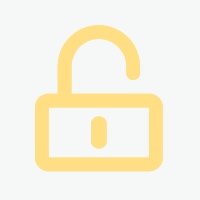 November 2022
Mai 2023
D-München
auf Anfrage
Remote
26.09.2022
JN -092022-5768896_1663944079
Projekt Insights
seit wann aktiv?
Projektansichten
Bewerbungen
Projektbeschreibung
For our Client, I'm searching for an Interim Lead Researcher - Data Ecosystems (w/m/d)


Kundendetails

For our Client, I'm searching for an Interim Lead Researcher - Data Ecosystems (w/m/d)


Start: asap
Duration: 6 months (optional extension)
Load: 4 days/week
Location: full remote (EU)


Stellenbeschreibung

* Responsible for research beyond the state-of-art, introducing new ideas and
approaches, as well as innovative systems, services, applications and solutions, that drive value
* Lead and supervise R&D work on funded national and international projects
* Be co-author of technical specifications, scientific publications, white-papers and other technical documentation in different working groups.
* Responsible for project proposal, specifications and deliverables, ensuring technical feasibility and business relevance
* Consulting in partnership with external partners like research institutes, universities, as well as with different teams in Europe and Asia.


Profil

* Project experience with smart systems and digital transformation solutions, e.g.
cloud, data, self-sovereign identity, or other related domains
* Experience in working in cooperative technical projects, like open source initiatives,
standardization organizations and associations
* Track record of peer reviewed papers and other scientific publications presenting your research work.
* Empathetic and communicative person, who enjoys working in collaborative projects, ininternational and multicultural environments
* Good written and spoken communication skills in English. An additional European language is a plus


Das Angebot

If you are interested, I look forward to your current feedback with a current résumé, your hourly/daily rate and availability.

Kontaktdaten
Als registriertes Mitglied von freelance.de können Sie sich direkt auf dieses Projekt bewerben.