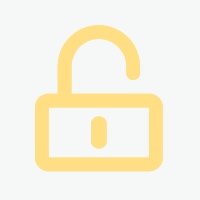 Februar 2023
Dezember 2023
CH-Basel | CH-4000 Basel
auf Anfrage
12.01.2023
921979SDA_1666355731
Projekt Insights
seit wann aktiv?
Projektansichten
Bewerbungen
Projektbeschreibung
Digital Biomarker Biomedical Engineer (f/m/d) - biochemical /statistics / neurology / magnetometer / ARMA model


Project:
For our customer a big pharmaceutical company in Basel we are looking for a highly qualified Digital Biomarker Biomedical Engineer.

Background :
Research and Early Development Informatics team is the bridge between digital technology and science. We help drive medical innovation and are integral to the realization of truly Personalized Healthcare and the development of innovative treatments for our patients.

Digital tools, such as smartphones or wearables, can now continually measure and collect vital health information - or "Digital Biomarkers". Digital biomarkers are changing how future medicines will be developed and could lead to more personalized use of new medications that will transform the lives of patients. Advances in wearable devices, such as phones, watches, textiles or delivery devices, which track a patient's vital signs and monitor for symptoms, all have the potential to vastly accelerate clinical development.

The perfect candidate:
The perfect candidate has a degree in biomedical engineering or a related field. Additionally, the candidate has more than 3 years experience with analyzing biomedical data and hands-on experience with statistics, as well as time series analysis and signal processing methodologies. Lastly, the person possesses profound knowledge in Python, R or a similar software.

Tasks & Responsibilities:
* Work on large amounts of sensor data from smartphones, wearables and other devices (e.g. predominantly IMU, touch screen) collected during the daily life of participants in clinical studies
* Develop robust algorithms to infer a variety of disease symptoms in neurological diseases
* Establish reliability, accuracy and validity of your novel algorithms
* Use the data produced by your algorithms to help deepen the understanding of how impairments induced by neurological diseases impact the daily life of a patient
* Work with our software developers to turn your algorithms into fully documented and validated high-quality code
* Drive the understanding of the data analysis results by clinical development programs through the development of compelling narratives and presentation
* Contribute to manuscripts for peer-reviewed journal articles to establish the biological, clinical and patient relevance of data collected in novel digital biomarker approaches
* Contribute to the improvement and automation of the data processing and analysis pipeline across programs

Must Haves:
* Very good university degree in biomedical engineering, mathematics, statistics, natural science or computer science
* 3+ years of experience with analyzing biomedical data (preferred: accelerometer, gyroscope, magnetometer) collected preferably in neurological or musculoskeletal diseases
* Hands on experience with basic statistics, time series analysis and signal processing methodologies (time and frequency domain -FFT, Wavelets-, system identification - AR, ARMA models)
* Profound knowledge in Python, R or similar software packages/languages
* Strong experience with analyzing and visualizing large data sets
* Track record of writing compelling publications in high impact, peer reviewed journals
* Self-starting team player with strong and collaborative "can-do" attitude
* Excellent analytical, communication and writing skills in English

Nice to have:
* Hands on experience in Project Management / Project Support Experience in leading data analysis teams and device analysis strategies
* Experience with software development processes and version tools (Git, Jira, etc.)
* Experience with deep learning and other machine learning techniques
* Experiences with hardware and sensor technology
* Previous hands-on clinical experience with neuromuscular atrophies/dystrophies is also interesting
* Experience in experimental/clinical study design

Reference Nr.: 921979SDA
Role: Digital Biomarker Biomedical Engineer
Industry: Pharma
Workplace: Basel
Pensum: 100%
Start: 01.12.2022
Duration: 12++
Deadline: 02.11.2022
Kontaktdaten
Als registriertes Mitglied von freelance.de können Sie sich direkt auf dieses Projekt bewerben.
Kategorien und Skills
Forschung, Wissenschaft, Bildung:
Technik, Ingenieurwesen:
IT, Entwicklung: