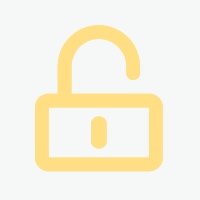 Februar 2023
September 2023
D-Großraum Berlin
auf Anfrage
Remote
27.01.2023
3137
Projekt Insights
seit wann aktiv?
Projektansichten
Bewerbungen
Projektbeschreibung
For a customer in the railway sector we are currently looking for a Process Manager (f/m/d).

Your task will be:
• Drive and coordinate the set up and improvement of processes that coordinate the agile and safety compliant development of new, partially AI-driven software in the railway domain
• Act as a ambassador of agile software development within the teams and to its stakeholders
• Improve the interaction of the development teams by constantly improving/enhancing their mindset and communication
• Walk the talk and know and apply agile principles and practices in your own way of working
• Develop and document the processes in constant exchange with the team and its stakeholders
• Actively drive the change management process and lead the development teams and their stakeholders towards the agile way of working
• Help business stakeholders to support and act along the agile way of working
• Ensure perfect execution of processes by enforcing standards as well as via education and training

Following Know-how is required:
• University degree in engineering, business informatics, economics or a comparable field of study and at least 5 years of experience in the analysis, development, documentation and implementation of processes
• Knowledge and experience in working with linear and agile software development methods
• Strong personality and proven experience in dealing with different management levels and working cultures
• Strong and proven communication and stakeholder management skills with technical and business stakeholders (Fluent in English and German)
• Profound understanding of the software development process (holistically) and its respective roles, responsibilities and stakeholders
• Proven self-, project- and change- management skills as well as a strong sense of ownership driving improvements
• Experience in BPMN 2.0 Modelling Language and their respective tools, knowledge and understanding of UML
• Knowledge of process management in railway domain is a plus
• Knowledge of security aspects and regulations in railway domain is a plus

Order type: Contract
Location: Berlin
Start: asap
Duration: 29.09.2023 (option of extension)

If you are interested, please tell us about your salary expectations and your availability.
We are looking forward to your application in an MS-Word-readable format quoting the reference-number 3137.
Kontaktdaten
Als registriertes Mitglied von freelance.de können Sie sich direkt auf dieses Projekt bewerben.
Kategorien und Skills
IT, Entwicklung:
Management, Unternehmen, Strategie: