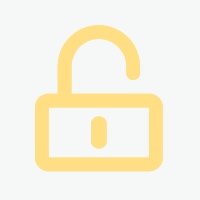 Februar 2023
Juni 2023
CH-Basel | CH-4000 Basel
auf Anfrage
12.01.2023
922208SDA_1669380439
Projekt Insights
seit wann aktiv?
Projektansichten
Bewerbungen
Projektbeschreibung
Accounting Specialist Credit and Trade Management (f/m/d) - Finance process /Finance systems / SAP FI / G Suite / English


Project:
For our customer a big pharmaceutical company in Basel we are looking for a highly qualified Accounting Specialist Credit and Trade Management.

Background:
Our client is undergoing a transformation of shaping a new future finance setup. Activities will be transferred to Service and Solutions Center and in parallel we co-create a newly formed Center of Accounting Practices.
The CAP will consist of a self-aligned team and will be under the leadership of a CAP Enabler who will cooperate and align with the local CCA(s) based in Budapest, both teams owning the full responsibility of their scopes. Achieving a truly Enterprise oriented CAP will require a new and evolving work style to navigate in an agile way as the surrounding environment evolves and transforms at a faster pace. By providing relevant and meaningful insights, the Team members will collaborate and connect with Partner in Group Functions, Treasury, RSS, eCOE, Swiss Tax Hub, FEPs and the Business to connect the dots, deliver improved financial outcomes and ensure business continuity.
The perfect candidate:
As a member of Center of Accounting Practices(CAP) you manage some of the Core Finance Processes and have a strong financial backbone. You are excited about the vision to work in a self-aligned team. You are capable of working in a fast changing and challenging environment. If you want to grow together with the team, then the role of a Team Member in the Center of Accounting Practices (CAP) is exactly for you.

Our client is looking for individuals who display the Finance Mindset & Behaviours, and will support a living organism that will leverage the knowledge and financial expertise of the network to deliver foundational work and squad-prioritized work in line with the organizational principles.

Tasks & Responsibilities:
* Keep it sustainable and combine the RAMP/CCA-Model with the value of an experienced group in Swiss/Group finance accounting (FGAR/Statutory, IT landscape/processes) and broad business knowledge to assure stability, continuity and efficiency.
* Maintain knowledge in-house for global programs like ASPIRE Share our expertise and scale into multi-directions (Rest of Switzerland, RSS/CCA, eCOE, Business/Group) to the benefit of the Group.
* Act as coaches by creating a working and training environment where people can learn and grow to be the future backbone of finance experts in the Group.
* Support the development of the CCA-Model and the individuals.
* Deliver long term flexibility and scalability so the scope and focus of CAP can be adjusted anytime (further shift or fall-back scenarios are possible anytime) and is Fit for Purpose anytime.

Must Haves:
* Min. Bachelor degree or currently finishing the studies in Finance (e.g.Business Administration, Banking and Finance, Trade Management) or similar work experience
* Min. 2 - 4+ years experience in the Accounting Finance area, preferred in the regulated environment
* Direct Market experience related to Credit Management
* Strong Knowledge in Credit Management and Trade Management
* Proven finance capabilities and technical skills, solid understanding of finance processes and systems
* Experience in SAP (SAP FI) and G Suite
* Excellent communication skills in English, German is beneficial
* Collaboration and influencing skills Ability to work independently as well as part of a team
* Entrepreneurial spirit and curiosity that is inspirational to others
* Ability to navigate through complex, broad and diverse challenges
* Deliver compliant high quality financials, ensure company compliance
* Ability to work E2E with an enterprise view


Reference Nr.: 922208SDA
Role: Accounting Specialist Credit and Trade Management
Industrie: Pharma
Workplace: Basel
Pensum: 80-100%
Start: 01.01.2023
Duration: 6++
Deadline: 01.12.2022

If you are interested in this position, please send us your complete dossier via the link in this advertisement.
Contact us for more information about our company, our positions or our attractive Payroll-Only programme.

About us:
We are an ISO 9001:2015 certified Swiss company with offices in Germany and Ireland. [...] specialises in the placement of highly qualified candidates for recruitment in the fields of IT, Life Science & Engineering.
We offer staff leasing & payroll services. For our candidates this is free of charge, also for Payroll we do not charge you any additional fees.
Kontaktdaten
Als registriertes Mitglied von freelance.de können Sie sich direkt auf dieses Projekt bewerben.
Kategorien und Skills
Finanzen, Versicherung, Recht: