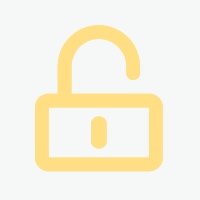 Januar 2023
Dezember 2023
CH-Zug | CH-6300 Zug
auf Anfrage
30.11.2022
922124SDA_1669620223
Projekt Insights
seit wann aktiv?
Projektansichten
Bewerbungen
Projektbeschreibung
Sensor Development Engineer BGE R&D (f/m/d) - Lab Assistant / Laboratory / electrochemical methods / German / English


Project:
For our customer Roche Diagnostics International AG based in Rotkreuz we are looking for a highly qualified Sensor Development Engineer BGE R&D.

Background:
We are looking for a team-oriented, inquisitive and self-reliant person for our BGE (Blood Gas & Electrolytes) Sensor Development Team. Our Team «BGE Sensors & Electrodes» develops, characterizes and optimizes different electrochemical sensors for medical devices in the area of IVD diagnostics. In particular, we are interested in the parameters of gases (O2 & CO2 ), electrolytes (pH, Na + , K + , Ca 2+ & Cl - ) and metabolites (Glucose & Lactate) in whole blood. To be able to deliver the desired instruments for hospitals and testing laboratories, we utilize electrochemical, optical and enzymatic measuring principles. We develop these methods for the analysis of whole blood by understanding the theoretical bases and use this to develop new sensors. Furthermore, we support the series production with technical expertise and address any issues with our existing products.

Tasks & Responsibilities:
To fulfill this challenging task, we seek a (junior) sensor developer with the following responsibilities, competencies and skills:

* You support our Sensor Development Team in various development activities, such as selecting, formulating and producing materials, physical and chemical characterization of these materials and the resulting sensors, testing and analyzing the sensors
* You support the handover of different material production processes to our manufacturing Department: teaching the material production process to Operations, create and establish process documentation and help organize a smooth transfer of our R&D material production process to Manufacturing.
* You independently plan, execute, evaluate experiments and document your work within the framework of our development processes
* You take responsibility for equipment and develop new tools, methods and processes to evaluate our sensor materials.
* You support the team with your scientific expertise and practical knowledge to understand and solve various technical questions that arise in development and in production of our complex sensor materials.
* You interact across the business with quality, operations and other departments to support and coordinate design specifications and material questions.

Must Haves:
* Apprenticeship as a chemistry lab assistant ("Chemielaborant") or a similar education or you have a bachelor or master from FH/University/ETH) in chemistry / life sciences or a similar field
* First experience in a chemical laboratory environment - university exp. counts (formulation of solutions/membranes, general wet chemistry, analytical characterization of materials, etc.)
* Experience in physical and chemical analysis of materials and as a plus some experience in different electrochemical methods (potentiometry, impedance spectroscopy, etc)
* Very good written and oral skills in German and/or English
* Motivated to use and improve these skills in the laboratory
* Experience in working in and contributing to multidisciplinary development teams from varied fields with diverse backgrounds
* Experience with material characterization methods and can help to implement such methods in a chemical lab (including documentation and verification of those methods in a production environment)
* Able to document the results at a high technical level, you can actively report your data, results, ideas and achievements and you understand how to work in a highly regulated environment
* Open, flexible, team-oriented and take ownership


Reference Nr.: 922124SDA
Role: Sensor Development Engineer BGE R&D
Industrie: Pharma
Workplace: Rotkreuz
Pensum: 80% - 100%
Start: 01.01.23
Duration: 12++
Deadline: 01.12.22


If you are interested in this position, please send us your complete dossier via the link in this advertisement.
Contact us for more information about our company, our positions or our attractive Payroll-Only programme.

About us:
We are an ISO 9001:2015 certified Swiss company with offices in Germany and Ireland. [...] specialises in the placement of highly qualified candidates for recruitment in the fields of IT, Life Science & Engineering.
We offer staff leasing & payroll services. For our candidates this is free of charge, also for Payroll we do not charge you any additional fees.
Kontaktdaten
Als registriertes Mitglied von freelance.de können Sie sich direkt auf dieses Projekt bewerben.
Kategorien und Skills
IT, Entwicklung:
Forschung, Wissenschaft, Bildung:
Finanzen, Versicherung, Recht: