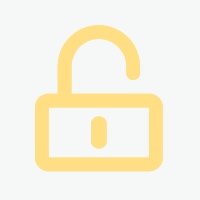 Januar 2023
Dezember 2023
CH-Zug | CH-6300 Zug
auf Anfrage
01.12.2022
922221SKN_1669904502
Projekt Insights
seit wann aktiv?
Projektansichten
Bewerbungen
Projektbeschreibung
Technical Writer (f/m/d) - diagnostics / Ixiasoft / Schema ST4 / Adobe FrameMaker / English


Project:
For our customer based in Rotkreuz we are looking for a highly qualified Technical Writer.

Background:

Within the Global Customer Support Knowledge & Learning Solutions (KLS) organization, the Coagulation, Hematology, Urinalysis, and Point of Care Documentation Department provides customer-facing content for diagnostic devices in these medical areas. Our deliverables are evolving from traditional technical documentation to state-of-the-art reusable content, created in a component content management system and distributed to multiple output channels through a content delivery platform.

The perfect candidate:
The perfect candidate has a professional background in technical writing as well as at least four years of experience in technical writing.

Tasks & Responsibilities:
* Writes and updates user documentation in English for Roche systems, while respecting project requirements and documentation standards.
* Plans, develops, organizes, and edits procedures for user documentation.
* Independently collects information required to produce the outputs.
* Cooperates closely with documentation project managers, service personnel, trainers, developers, and other subject matter experts.
* Organizes documentation reviews by subject matter experts, and implements their input.
* Ensures that quality targets, timelines, and regulatory requirements are respected.
* Is enthusiastic about technical writing and contributes to frequent discussions aimed at the continuous improvement of our processes and guidelines.
* Might manage localization projects (for software and documentation) in close collaboration with software development, translation agencies and country organizations. Consults or trains vendors and affiliates on software tools and processes used.

Must Haves:

-Min. bachelor's degree in technical writing or similar
- Min. 4-5 years Proven experience in technical writing, preferably in a diagnostics business environment
- First Experience with Ixiasoft, Schema ST4, or a similar Component Content Management System.
- First Proven experience with Adobe FrameMaker (XML-based) or a similar structured authoring tool.
- Knowledge of multimedia tools and processes used in state-of-the-art technical documentation.
- Excellent spoken and written command of English (native speaker or equivalent level).
- Ability to communicate in an international environment with subject matter experts from different functional areas.
- Willingness to travel

Nice to have:

- Experience in a highly regulated environment.
- Familiarity with laboratory systems and environments.
- Experience in minimalistic and topic-oriented writing.
- Good command of German
- Familiarity with hardware and software development processes

Reference Nr.: 922221SKN
Role: Technical Writer
Industrie: Pharma
Workplace: Rotkreuz
Pensum: 100%
Start: 02.01.2023
Duration: 12++
Deadline: 07.12.2022

If you are interested in this position, please send us your complete dossier.
About us:
We are an ISO 9001:2015 certified Swiss company with offices in Germany and Ireland. We specialise in the placement of highly qualified candidates for recruitment in the fields of IT, Life Science & Engineering.

Kontaktdaten
Als registriertes Mitglied von freelance.de können Sie sich direkt auf dieses Projekt bewerben.
Kategorien und Skills
Technik, Ingenieurwesen:
Design, Kunst, Medien:
Finanzen, Versicherung, Recht: