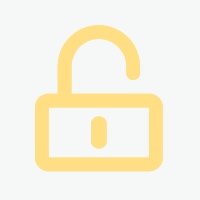 Januar 2023
Dezember 2023
CH-Basel | CH-4000 Basel
auf Anfrage
12.12.2022
922237_1670490571
Projekt Insights
seit wann aktiv?
Projektansichten
Bewerbungen
Projektbeschreibung
Contract Manager (f/m/d) - Agreements / Legal & Compliance / communication / Pharma / English


Project:
For our customer a big pharmaceutical company in Basel we are looking for a highly qualified Contract Manager.

Background:
At pRED, we are united by our mission to transform science into medicines. Together, we create a culture defined by curiosity, responsibility, and humility, where our talented people are empowered and inspired to bring forward extraordinary life-changing innovation at speed. To sustain and build on our success in an increasingly challenging environment (market environment, digital health, real-world data, demographics, cost pressures, compliance) more innovation is required than ever before and Roche has set itself very aspirational ten-year ambitions until 2030. To ensure our success in the future, we have embarked on a journey of transformation.


pBO as an organization we aspire to evolve around a vision that aspires to build an operations ecosystem, making us the partner of choice, whose impact and value brings inspiration and innovation allowing pRED to deliver to its full potential. To deliver on this vision we have a mission that enables the ultimate R&D environment by delivering critical and innovative business solutions.

The perfect candidate:
The ideal candidate has few years of experience within contract management and a strong understanding of contract types. In addition, the person has good Pharma industry knowledge. The soft-skills are important for this role too and the person needs to be confident, used to work independently and proves good negotiating skills. There is no need in having a high degree within the relevant area however, experience in contract management is a must.

Tasks & Responsibilities:

* Strong understanding of and ability to support key contracts routinely used across pRED, including Research Agreements, Consultancy Agreements, Confidentiality Agreements (CDAs), Material Transfer Agreements (MTAs), License Agreements, Speaker Agreements, and Grants, Sponsorships & Donations (GSDs), Memberships.
* Timely and diligent ownership of the contracting process from initial request to final execution, including management during the entire contract life-cycle.
* Partnering and working with internal clients to understand business objectives, align on expectations and provide guidance on contracts
* Close work with Legal & Compliance departments to ensure compliance with regulations, laws, ethical practices, company policies and values.
* In collaboration with pRED Finance, support and provide timely review for the portfolio of ongoing active contracts, ensuring all necessary reconciliations are made. Ensure adherence to broader finance and risk requirements including understanding/evaluating financial impact of terms and conditions options.
* Serve as a primary point of contact for Grants, Sponsorships, Donations and Membership requests. Ensure adherence of the organization to relevant statutory and regulatory requirements with respect to engagements with HCO's (Health Care organizations) & HCE's (Health Care Entities).
* Ensure transparent and compliant contractual records and documentation, including but not limited to contract correspondence, 3rd party contact information sheets, contractual amendments/extensions, status reports and other relevant documents pertaining to external engagements.
* Contribute to the continued evolution of the centralized contract management service within pRED. Including identification of improvement opportunities, and the implementation of solutions and the necessary control mechanism to ensure they are sustained.

Must Haves:
* Min. commercial diploma, degree in a scientific area or similar
* Min. 3+ years' experience in contract management or similar with strong understanding of contract types
* Proven experience with negotiating 3rd party contract Terms and Conditions required (work experience will be considered as appropriate substitution)
* Strong working knowledge in applying organizational standards during drafting of contracts
* Proven experience in applying organizational standards when negotiating terms
* Proven negotiating and persuasive skills, both in one-on-one and group situations
* Proven customer service focused
* Proven verbal and written skills, and ability to convey complex information in a way that others can readily follow.
* Strong working knowledge to systematically analyze complex problems, draw relevant conclusions and implement appropriate solutions
* A confident self-starter, used to working independently and taking initiative where required
* A flexible approach to coordinate demanding workloads under pressure and the ability to prioritize efforts to accomplish a variety of tasks within the deadlines
* A team player with an open personality and strong communication skills, who enjoys working with people across cultures
* Ability and willingness to work in an empowered and agile organization
* Knowledge Microsoft Office tools and Google Suite is a strong advantage
* Fluent in written and spoken English (other languages are an asset)
* Good understanding of Pharma industry

Nice to have:
* Scientific knowledge is a plus


Reference Nr. 922237
Role: Contract Manager
Industrie: Pharma
Workplace: Basel
Pensum: 100%
Start: ASAP
Duration: 12++
Deadline: 13.12.22

If you are interested in this position, please send us your complete dossier via the link in this advertisement.
Kontaktdaten
Als registriertes Mitglied von freelance.de können Sie sich direkt auf dieses Projekt bewerben.
Kategorien und Skills
Management, Unternehmen, Strategie:
Sprachen, Dienstleistung, Soziales:
Forschung, Wissenschaft, Bildung:
Finanzen, Versicherung, Recht: