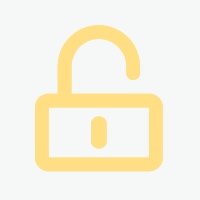 Januar 2023

nicht angegeben

CH-Basel
auf Anfrage
12.12.2022
663036/1-en
Projektbeschreibung
Ihre Aufgaben:
• Act as key finance business partner for the Head of International and the International Leadership Team providing support in finance related commercialization and business matters
• Interact frequently within the international organization across all affiliates to support the execution of commercialization strategies at country level
• Link with RDMA, Supply Chain, Finance and other functions to ensure smooth collaboration enabling the unit to meet its business objectives in an efficient way
• Be a central coordination point for all financial aspects of business cases and development initiatives and ensure appropriate level of quality
• Be responsible for strategic finance and controlling matters
• Develop, establish and execute management reporting and insightful analyses including commentary on business performance
• Lead the planning and execution of financial planning processes for the function (including quarterly forecasts, budget and long-range plan)
• Lead and coordinate finance related activities with external partners, including preparations and reviews of partner reporting
• Lead, train and develop robust financial processes where relevant for the function area to meet the company's requirements and coach local finance team members in their development activities
• Ensure adequate financial control measures are in place for the unit and act as a Key Partner to HQ Finance and the Business Control Team
• Oversee and participate hands-on in financial month-end closing and consolidation activities, ensuring corporate and business unit reporting requirements are met
• Prepare, analyze and accurately report financial results to management and corporate management in accordance with requirements
• Lead the monitoring of financial performance and deliver insightful analyses
• Initiate and drive efforts to simplify, standardize and harmonize accounting, reporting and other international finance related matters
• Actively participate in various HQ Finance or BC projects and processes

Ihre Qualifikationen:
• Second level university Degree in Finance is required
• Profound experience in finance and business control support in commercial operations in the pharmaceutical business, working in an international environment supporting several countries, with experience from HQ or business unit positions, managing finance responsibilities on global or European level
• Previous experience from pan-European business development/launch activities would be a strong asset
• Experience from budgeting, forecasting and change management processes in finance is required as well as a solid background and high proficiency in performance management, business analysis and other controlling related topics
• Experience from and high-level understanding of general accounting matters such as accruals, valuation and reporting principles is required
• Experience from working with KPI's to monitor performance and improvement projects in commercial operations is considered valuable
• Strong Excel and spreadsheet skills required together with strong analytical skills
• Experience from working with large databases, drawing analyses from large sets of data is considered valuable
• Strong team player with leadership capabilities having the ability to interact with people on all levels while at the same time having the seniority to challenge operations, displaying high level of integrity fostering an environment of quality and control
• Ability to think strategically and to contribute at a higher level while at the same time bringing strong operational skills and a hands-on "get things done" attitude
• Strong communication and presentation skills from planning through to execution (written, oral)
• A self-motivated personality with the ability to work independently, being fully accountable for own responsibility areas with strong commitment to delivering on time as well as being proactive and business minded (entrepreneurial approach), displaying a true desire to drive change and improve ways of working
• Strong sense for details and dedicated to accuracy and quality of financial reporting and analysis

• Excellent verbal and written English communication skills are required (any other languages are considered an advantage)

Ihre Vorteile:
• Challenging work environment and broad spectrum of tasks in a rapidly growing and innovative company as well as industry
• Being a substantial part of a company which aims to provide sustainable access to innovative therapies within the Life Science sector
• Being able to work internationally and act as a link between International Functions, Finance Functions as well as Business Control Functions

Projektdauer: 4 MM





Sie sind Freiberufler? Dann freuen wir uns auf Ihre Bewerbung!
Kontaktdaten
Als registriertes Mitglied von freelance.de können Sie sich direkt auf dieses Projekt bewerben.
Kategorien und Skills
IT, Entwicklung:
Management, Unternehmen, Strategie:
Finanzen, Versicherung, Recht: