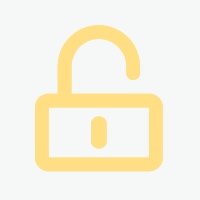 Februar 2023
Juli 2023
D-Großraum Aachen
auf Anfrage
Remote
06.01.2023
Projektbeschreibung
System Test Manager Automotive (m/w/d)


Project details:
Start: 01.02.2023
Duration: 6 Months contract (Project runs until the end of 2025)
Location: 2 – 3 weeks in Aachen (NRW) / Remote
Language: German and/or English


General Purpose

• The Test Manager System Test is responsible for leading a project team of System Qualification Test Development Engineers involved in architecting, developing, and implementing Product System Qualification Testing for product designs.
• Coordination of the Process conform test implementation, resource planning and alignment with project leaders and the management.

Essential tasks

• Technical management of the project System Qualification Test team
• Work with the customer and design team to understand product system test requirements;
• Work closely with Design Engineers to understand product functionality architecture and SW structure as well as with the Test System Development to define test requirements.
• Provide guidance on test planning process and strategy solutions on a project base, work closely with the design, design quality, validation engineering and tester development;
• Failure management, anomaly reporting and tracking during the complete design phase
• Definition and verification of the product test configuration
• Ensure compliance with specification and regulations
• Summary and presentation of test results to customer

Requirements / Qualification

• Project experience in Automotive process conform System Qualification Testing
• Know how in requirements implementation, test planning and implementation to established Automotive ECU design rules
• Extended Knowledge of product development engineering practices in the automotive field
• Experience in automotive lighting electronics serial design projects
• Extended Knowledge in the ASPICE Process in the parts SYS3 and SYS5
• Experienced working knowledge in specification and development of system integration test and system qualification test concepts, implementation and test realization
• Working experience with the tool, Jama (Polarion or Codebeamer experience is also alright)
• Mercedes Benz experience especially in ECU Test Norm would be a PLUS


Are you interested? Apply online now! Or send me your current CV in Word please! I am happy to hear from you! We operate as a recruitment agency. None of the mentioned terms should be discriminatory with regard to age, gender or experience. We confirm that we welcome all applications from candidates of any age, gender or experience.
Kontaktdaten
Als registriertes Mitglied von freelance.de können Sie sich direkt auf dieses Projekt bewerben.