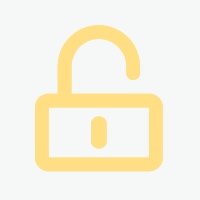 Januar 2023
Juni 2023
CH-Zürich
auf Anfrage
Remote
09.01.2023
JN -012023-94024_1673019737
Projekt Insights
seit wann aktiv?
Projektansichten
Bewerbungen
Projektbeschreibung
HR Project Manager - Workday - 80/100%

General Information:

* Start date: 01.2023
* Latest possible start date: 02.2023
* End date: 06.2023
* Extension: Possible, needs to be approved
* Workplace: Zurich (60% Home Office)
* Workload: 80 - 100%

Tasks & Responsibilities:

As HR Project Manager you are responsible for the implementation of Workday as Core HR System.

Your tasks will include:

Workday module design, rollout and implementation:

* Successfully manage delivery of Workday HCM projects.
* Create project plan, manage day to day monitoring tasks and activities. Initiating corrective action where necessary in order to keep the project on track.
* Managing contract based on agreed scope as defined in Statement of Work. Manage scope creep, ensure Change Requests are clearly called out, agreed and impacted against timeline
* Managing client expectations. Assist client project manager managing project delivery, monitoring tasks and progress of client specific activities.
* Continually assessing action items, risks and issues maintaining risk and issue logs, and contingency plans.
* Prepare Steering Committee Report and escalating any issues, as appropriate, in a timely manner.
* Monitoring and communication of decisions made by the customer.
* Close monitoring and reporting on project budget.

Change Management:

* Identify all stakeholders, both direct and indirect, and determine level of involvement needed for project success.
* Work closely with Change Management Manager and Corporate Communications to ensure appropriate change management activities are defined and included in all project plans.

Post-Implementation Transition and Evaluation:

* Support the ongoing development of best practices and tools for the workday project management and execution.
* Ensure comprehensive and seamless project post-implementation transition.

Must Haves:

* 5+ years experience with Workday HCM in one or more of the following modules: Recruiting, Advanced Compensation, Payroll, Learning, Workday Help, Peakon, Prism
* Strong business acumen
* Striving between operational activities and strategic initiatives
* With your strong communication skills you are able to collaborate and motivate teams
* You are fluent in English, have good German skills

Nice to Haves:

* Workday EM/PM Certified
* Experience with global client delivery or project teams
Kontaktdaten
Als registriertes Mitglied von freelance.de können Sie sich direkt auf dieses Projekt bewerben.
Kategorien und Skills
IT, Entwicklung:
Management, Unternehmen, Strategie: