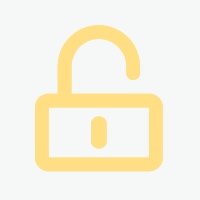 Februar 2023
Februar 2024
CH-Großraum Visp
auf Anfrage
10.01.2023
Projekt Insights
seit wann aktiv?
Projektansichten
Bewerbungen
Projektbeschreibung
CQV Lead (M/F/D)

Tasks:
Reporting to the Project CQV Manager.
Coordinating the planning and scheduling of commissioning and qualification activities with the construction interface, with the Building/ Building Services interface, and with other disciplines (Automation, Electrical, Instrumentation, User operation and Site engineering, etc.)
Facilitate coordination execution meetings, providing an update on issues, risks and 'showstoppers'
Support HSE matters in:
Implementation of HSE Plan and PTW procedures
Awareness training & implementation of LOTOTO and Safe Work Method Statements/Risk Assessments
Housekeeping
Audits with support from HSE manager
Support overall field coordination of Commissioning & Qualification activities:
With CQV Manager and Workstream CQV Leads– Schedule, Priorities and Execution Matters
With CQ Qualification Lead – Lifecycle and Test documentation readiness
With Project Quality - Quality matters, Incidents, ECN
With Automation – Field Automation issues / readiness
With Construction – for Mechanical Completions
With Technical Package Leads – System Readiness, trouble shooting
Support look-ahead schedule
Support measurement of 'Actual' progress
Schedule forecasting
Support coordinating the commissioning field team including commissioning and qualification engineers, AEI experts, user and site engineers, document controllers and external vendors and contractors
Support troubleshooting and resolution of commissioning related issues in a timely manner with CQ area leads
Support the investigation, implementation & closure of deficiencies and deviations
Support schedule remediation activities
Reviewing the commissioning test reports and ensuring their completeness post execution
Ensuring the fulfilment of the pre-requisites prior to starting commissioning execution (Mechanical Completion, availability of tools, utilities, spares, document pre-requisites, etc.)
Ensuring sufficient safety training for all involved persons
Performing daily coordination meetings to fine-tune the commissioning execution with all involved parties
Ensuring compliance of the commissioning activities with qualification requirements where test results are subject of leveraging or integration
Support document preparation including templates and execution scope according to CORP-35 & Kneat implementation

Qualification:
Experience in leading Commissioning and Qualification activities.
Languages: German preferential. English - fluent in speaking and writing.
Experience: Minimum 10 yrs.
Proven experience, expert knowledge in ASTMe2500
Kneat Power User
Broad knowledge of engineering disciplines, commissioning, compliance, qualification and quality aspects of biopharma or pharmaceutical manufacturing.

Requirements:
Start: asap / march
Duration: 12months
Capacity: 5 days per week
Location: Switzerland
Kontaktdaten
Als registriertes Mitglied von freelance.de können Sie sich direkt auf dieses Projekt bewerben.
Kategorien und Skills
Technik, Ingenieurwesen: