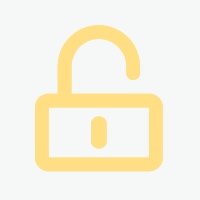 Februar 2023

nicht angegeben

D-München
auf Anfrage
Remote
24.01.2023
Projekt Insights
seit wann aktiv?
Projektansichten
Bewerbungen
Projektbeschreibung
We are one of the leading international recruitment agencies for the procurement of highly qualified experts in fields such as IT lifecycle management, SAP, engineering, commerce and specialist consultancy.

For our client we are currently looking for a

Solution Architect with SAP HANA knowledge (m/f/d)

General information
Reference: 160979
Location: Munich and Remote
Start: 13.02.2023 (ASAP)
Volume: full-time (100%)
Duration: 30.06.2023 + Option
Languages: German, English

Your Skills
- Solution Architecture
- OSS / BSS Systems (must have!)
- experience in telecommunication industry (must have!)
- experience in design respecting architectural guidelines and strategies
- experience in effort estimation with PIA per application
- experience with RfP/RfQ
- experience in definition of solution architectures for specific projects
- experience in Functional Placements
- Understanding of Requirements
- Understanding in order and billing systems
- Experience in interface techniques
- Cloud know how, understanding and modification of rest apis (not developing)

Your Tasks
- Responsible for the execution of Architecture Governance and for a design respecting architectural guidelines and strategies
- Responsible for initial effort estimation during PIA per application
- Responsible for the functional placement
- Responsible for high-level interface specifications
- Architectural decisions & guidance (e.g. Make or Buy)
- Define target architecture
- Define solution architecture for specific projects
- Create SAD
- Supports with RfP/RfQ, e.g. support during creation of requirements and specifications, evaluation of different replies, participation in presentations of possible suppliers
- Solution Workshops (split into discussion of requirements & and questions regarding architecture)
- Feedback on solution documents
- Identification of necessary applications and units for the Solution Design

Interested?
We look forward to receiving your application documents in electronic form.
Kontaktdaten
Als registriertes Mitglied von freelance.de können Sie sich direkt auf dieses Projekt bewerben.
Top-Auftraggeber
spannende Projekte
internationale Kunden
pünktliche und faire Bezahlung
Kategorien und Skills
IT, Entwicklung:
Technik, Ingenieurwesen:
Finanzen, Versicherung, Recht: