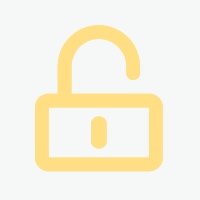 Februar 2023
August 2023
D-München
auf Anfrage
25.01.2023
CF-33988453_1674632631
Projekt Insights
seit wann aktiv?
Projektansichten
Bewerbungen
Projektbeschreibung
Hello,

For my client in the renewable energy sector, I am currently looking a 1st / 2nd Level Supporter (m/f/d) in the endpoint environment (laptop / printer / mobile devices).

The candidate provides remote or onsite support to internal and external colleagues for technical issue related to Windows OS, iOS, Printers. The primary objective is to enable users to maximize their productivity through efficient and secure use of IT equipment or software applications.

If You're interested in the position kindly send me your current CV including your hourly or daily rate and your availability. All profiles will be looked at, if your profile fits the bill I will get in contact with you shortly.

Main Tasks

* Advises and assists users in solving escalated problems related to hardware, software, networks and peripherals
* Troubleshooting Software and OS related issues on client laptops
* Managing Endpoint management queue
* Maintain Knowledge base of frequent issues and resolutions
* Escalate, if needed, unresolved problems to a higher level of support
* Responds to user requests and issues, recording relevant information
* Identifies and resolves the root cause of incidents. Takes a proactive approach to avoidance or identification of root cause of problems and incidents
* Resetting Laptops from Intune and troubleshooting from endpoint management
* Assists in larger scope projects (e.g., Win10 to Win11 migration, Cloud Printing implementation)

Must have skills:

* Experience in Mobile Device Management ideally intune
* Good knowledge of Microsoft Windows OS (10,11) - Problem Debugging, Installing & Configuring
* Good knowledge of IOS
* Basic knowledge of Microsoft Office 365 - Problem Debugging & Operating
* Fluent English

Nice to have skills:

* Advanced ability providing quality service and advanced customer service techniques to customers and manage their business needs
* Experience with Azure, Microsoft Endpoint Manager with Windows Autopilot and Apple Device Enrolment Program is valued
* Experience with Universal Printing, FollowMe and Konica Workplace Pure solution is valued.
* Proven ability to offer high level support in an enterprise environment
* Basic knowledge of Azure Active Directory Users and Computers- Operating

Start date: ASAP
Location: every third week on site in Munich
Duration: 6 months with optional extension
Capacity: full time
Kontaktdaten
Als registriertes Mitglied von freelance.de können Sie sich direkt auf dieses Projekt bewerben.
Top-Auftraggeber
- erste Brand von SThree, Erfahrung seit 1986
- Umfassendes Know-How im IT-Umfeld
- Abdeckung nahezu aller Märkte in der IT
- Datenbank mit > 1 Mio. Tech Kandidaten
- 25 Standorte weltweit