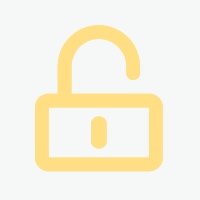 März 2023
Februar 2024
CH-Zug | CH-6300 Zug
auf Anfrage
26.01.2023
922355TP_1674656839
Projekt Insights
seit wann aktiv?
Projektansichten
Bewerbungen
Projektbeschreibung
Lab Technician (f/m/d) - GMP / chemical laboratory / Lab support / maintenance / English

Project:
For our customer Roche Diagnostics International AG based in Rotkreuz we are looking for a highly qualified Lab Technician

Background:

Blood Gas & Electrolyte (BGE) System Reagents team is a team within BGE R&D department at Roche
Diagnostics International in Rotkreuz. To our expertise belongs the development of calibrators, controls, internal
and supporting solutions needed to operate our BGE instruments. The System Reagents team comprises people
with background in analytical method development, chemistry, material science and lab-scale production of
reagents. We perform multi-disciplinary projects and tasks in the following areas:
* Development or change of IVD reagent formulations (calibrators, controls, internal solutions)
* Replacement of raw materials in reagent production
* Improvements of test methods and quality control (QC) methods
* Evaluation and specification of primary packaging materials
* Support of operations and regulatory affairs
* Product care for all system fluids in BGE systems

We work in close cooperation with other BGE R&D teams, reagent process improvement, reagent production and
QC team.

The perfect candidate is a chemistry laboratory technician who is willing to work 100% in a multi-disciplinary environment.
The candidate needs to be motivated to work in the chemical laboratory, preparing solutions and testing them.

Tasks & Responsibilities:

* Accountable for the R&D BGE Lab Lot production including planning, preparation, implementation, and testing
* Documentation of the test results
* Reporting of progress and results to line and project manager
* Lab support (check general consumables and needed chemicals for the reagents solutions, maintain
consumables for BGE devices)
* Support in the establishment of raw materials and methods for manufacturing, testing and packaging of reagents
* Presentation of test results and test design
* Self-reliant operation, service and maintenance of laboratory infrastructure

Must Haves:

* Apprenticeship as a laboratory technician specialized in Chemistry or Bachelor in Chemistry
* First experience in the analysis of chemicals and chemical solutions
* Basic knowledge of inorganic and/or organic chemistry
* Knowledge of Microsoft Office (Word, Excel, PowerPoint)
* Fluent spoken and written language skills in English is mandatory, German is a plus
* Technical skills to work in the chemical laboratory (solution preparations)
* Good communication skills - cooperating and networking with people across R&D and Operations


Reference Nr.: 922355TP
Role: Lab Technician
Industrie: Pharma
Workplace: Rotkreuz
Pensum: 100%
Start: 01.03.2023
Duration: 12++
Deadline: 31.01.2023

If you are interested in this position, please send us your complete dossier via the link in this advertisement.

About us:

We are an ISO 9001:2015 certified Swiss company with offices in Germany and Ireland. We specialise in the placement of highly qualified candidates for recruitment in the fields of IT, Life Science & Engineering.

We offer staff leasing & payroll services. For our candidates this is free of charge, also for Payroll we do not charge you any additional fees.
Kontaktdaten
Als registriertes Mitglied von freelance.de können Sie sich direkt auf dieses Projekt bewerben.
Kategorien und Skills
Technik, Ingenieurwesen:
IT, Entwicklung:
Finanzen, Versicherung, Recht:
Forschung, Wissenschaft, Bildung: